Honda's iconic CB 750 SOHC "superbike" undoubtedly holds a spot among the most influential motorcycles in history. Boasting four cylinders and a 750cc engine, this machine revolutionized the industry with its remarkable features.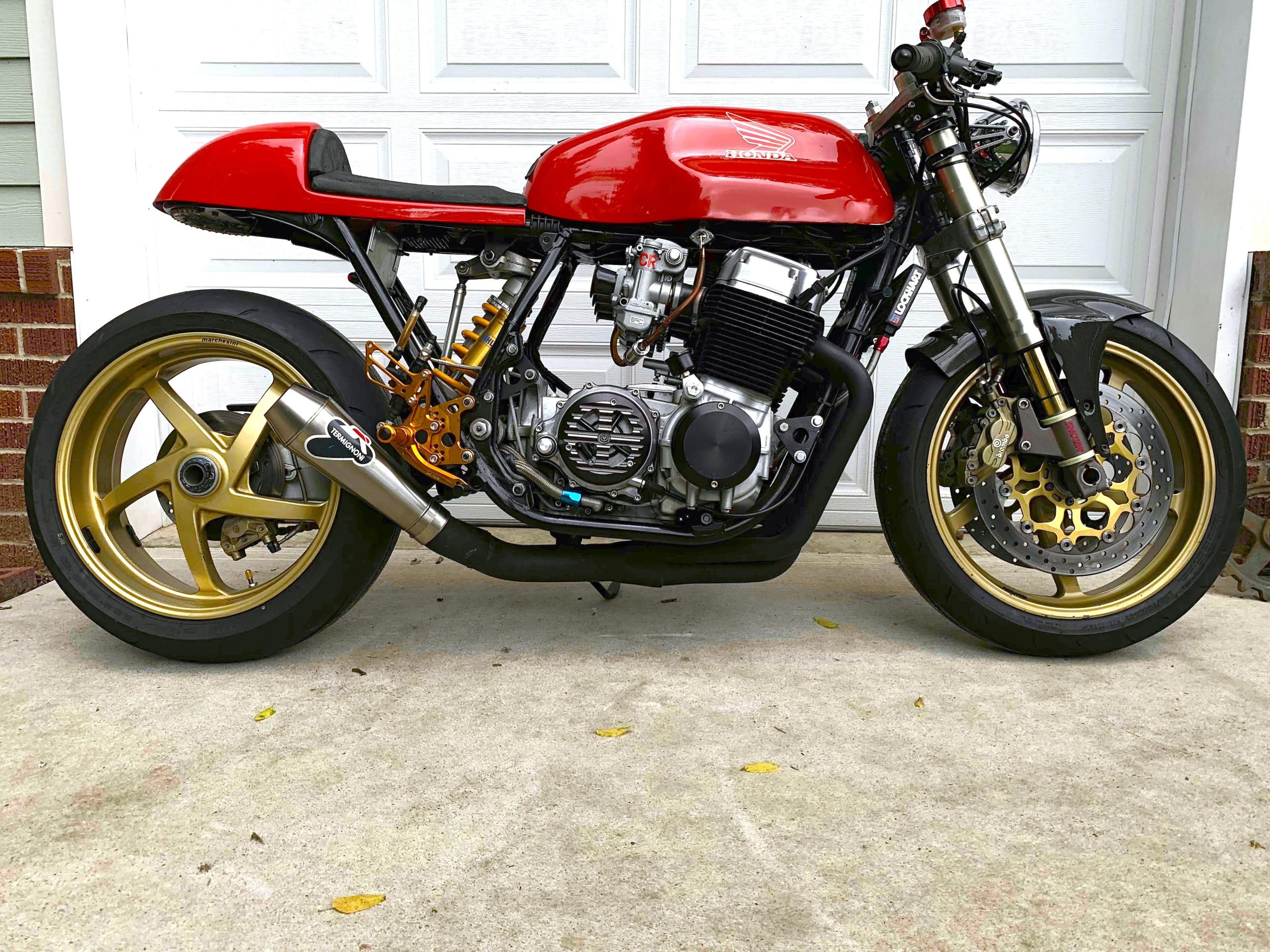 Equipped with a disc brake, the CB 750 combined functionality with style effortlessly. Its handsome design, coupled with exceptional reliability, made it a standout choice. The bike's serious performance, reminiscent of grand prix engineering, captivated enthusiasts everywhere. Additionally, the inclusion of electric starting further enhanced its appeal.
With its visually imposing inline engine and four gleaming headers, the CB 750 resembled a street-legal grand prix racer. Its top speed of 125 mph solidified its reputation for outstanding performance.
The model featured here underwent extensive modifications, including notable enhancements such as Marchionni Magnesium racing wheels, Brembo brakes, and stainless steel brake lines. Additionally, a Ducati fiberglass replica gas tank lined for Ethanol gas was added to augment its appearance and functionality.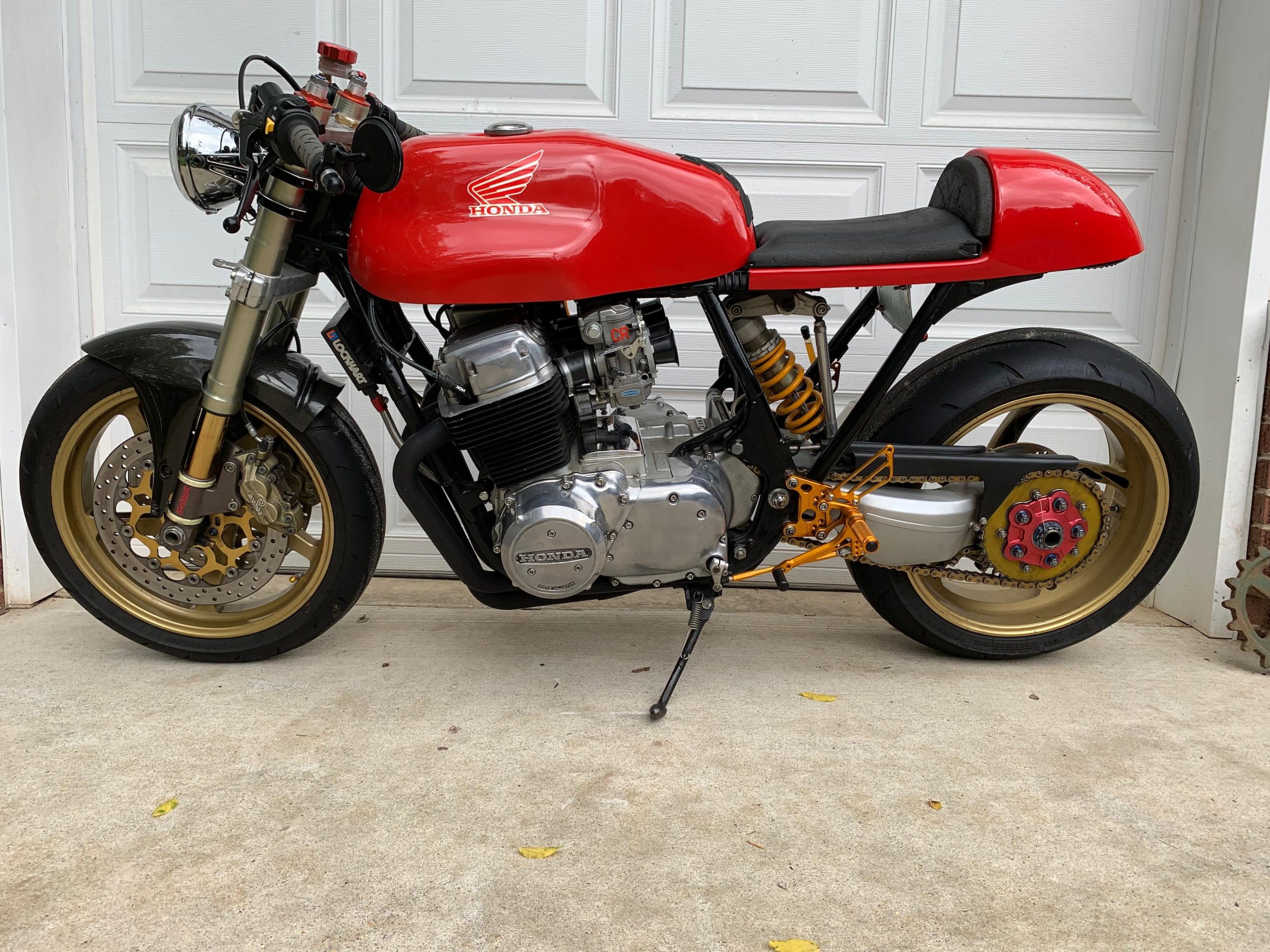 The installation of 29mm Kehin racing carbs and a 4-into-1 header further amplified its performance capabilities. These modifications transformed an already impressive machine into an extraordinary masterpiece.
Source: Bonhams