When you're on to a good thing, stick to it. Tamarit Motorcycles have a soft spot for Triumphs. They kicked off their business with 5 modest Triumph projects in 2015 during which they developed 5 bolt-on parts. Now, less than 5 years later they've built an unfathomable 52 custom motorcycles. What's even more impressive though is the huge catalog of Triumph parts they've developed along the way. Today the Tamarit range consists of over 170 bits and bobs for adding custom bling to your bog stock Bonnie. And there's no sign of things at Tamarit slowing down.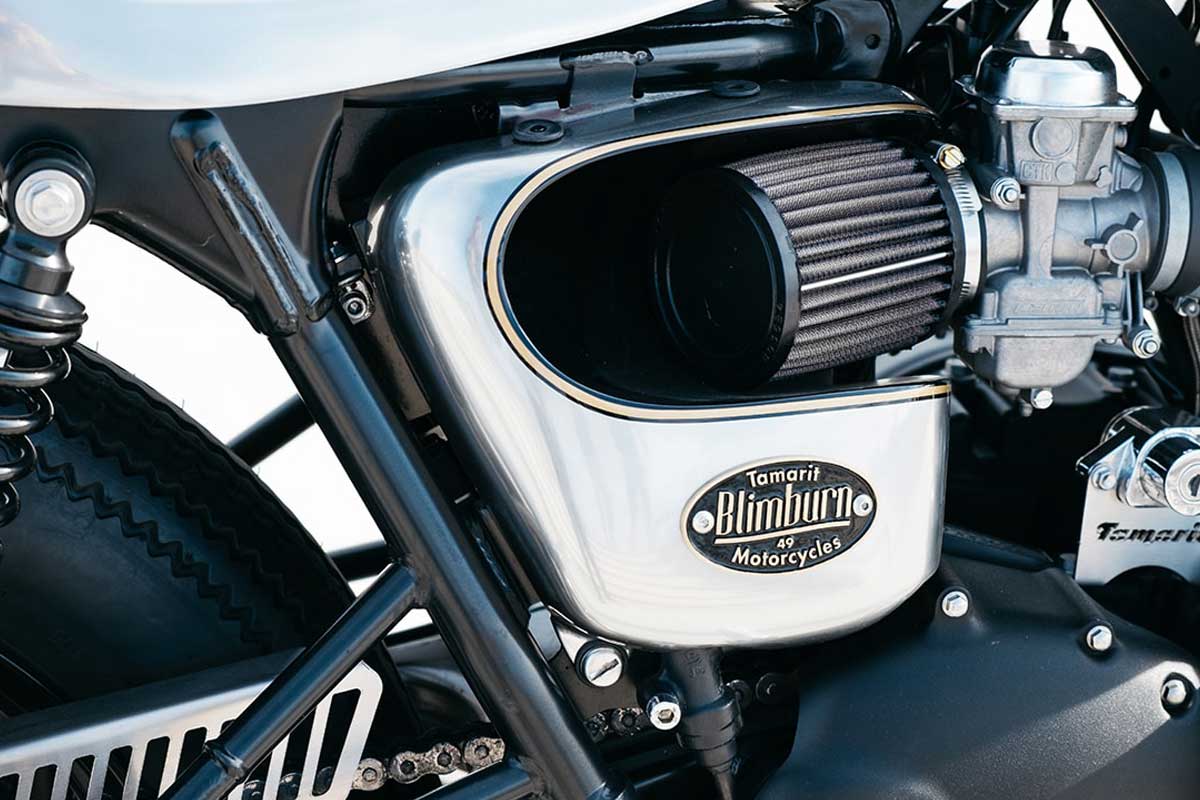 One of the latest additions to the Tamarit portfolio, nicknamed Blimburn, is this 2008 air-cooled Triumph Bonneville cafe racer. The project began when a customer came asking for a bike that took styling cues from several other Tamarit projects. Despite sounding like a fairly staid starting point, the project ended up being a great opportunity for the team to try out a few ideas they had kicking around the workshop.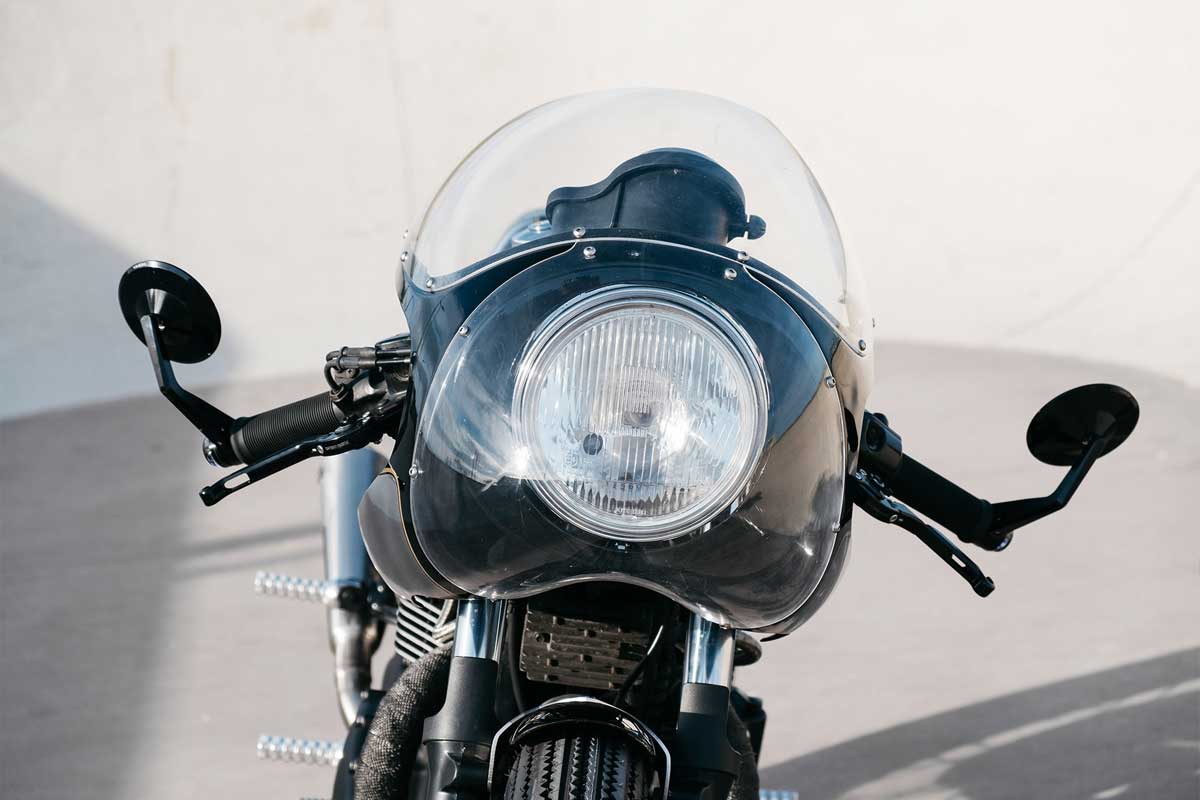 Influences came from individual elements of other Tamarit projects but it was their Thruxton 900 named 'The Son' that appealed to the customer most. This resulted in the Bonnie's bench seat being replaced by a Tamarit Jarma cafe racer tail unit and the rear fender getting the flick. Similar to The Son a belly pan was also installed to visually lower the Bonneville's stance. From there other projects starting to rub off on Blimburn's build sheet. The open side covers that leave the filters exposed are a Tamarit bolt-on inherited from their Appalachia Scrambler. The small front fender was carried over from the Tamarit Belharra Boneville while the twin Boludos mufflers were first seen on the Tamarit Infected Thruxton R.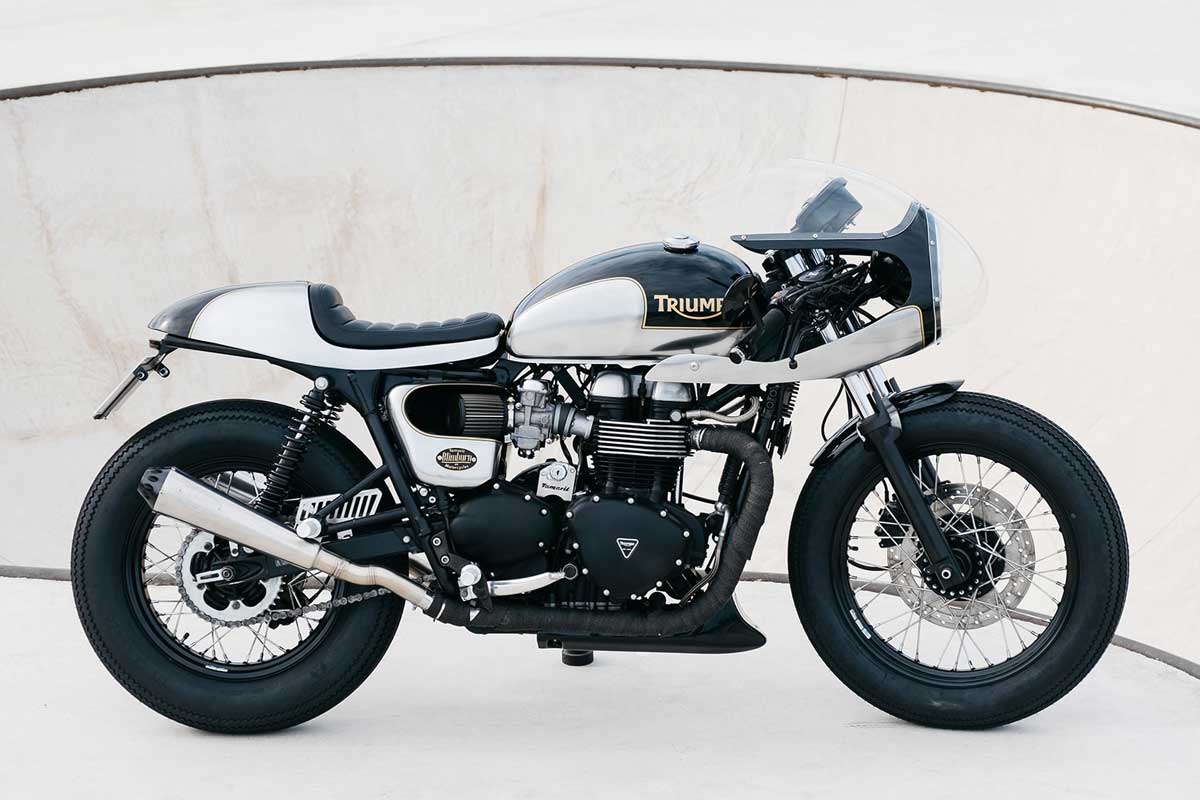 When the time came to modify the front end Tamarit took it upon themselves to try something entirely new. A previous customer had installed an AVON style fairing on his own bike with great results. So after sourcing a similar unit, they fit the half fairing, complete with its perspex nose cone to the air-cooled Bonnie. The result speaks for itself. The fairing was the perfect complement to Tamarit's own bodywork so all that was left was to choose a suitable paint scheme. Again their customer referred to their portfolio, this time picking out their first Street Twin project, the 'Comeback', as the influence. The resulting silver, black and gold livery oozes classic Triumph vibes.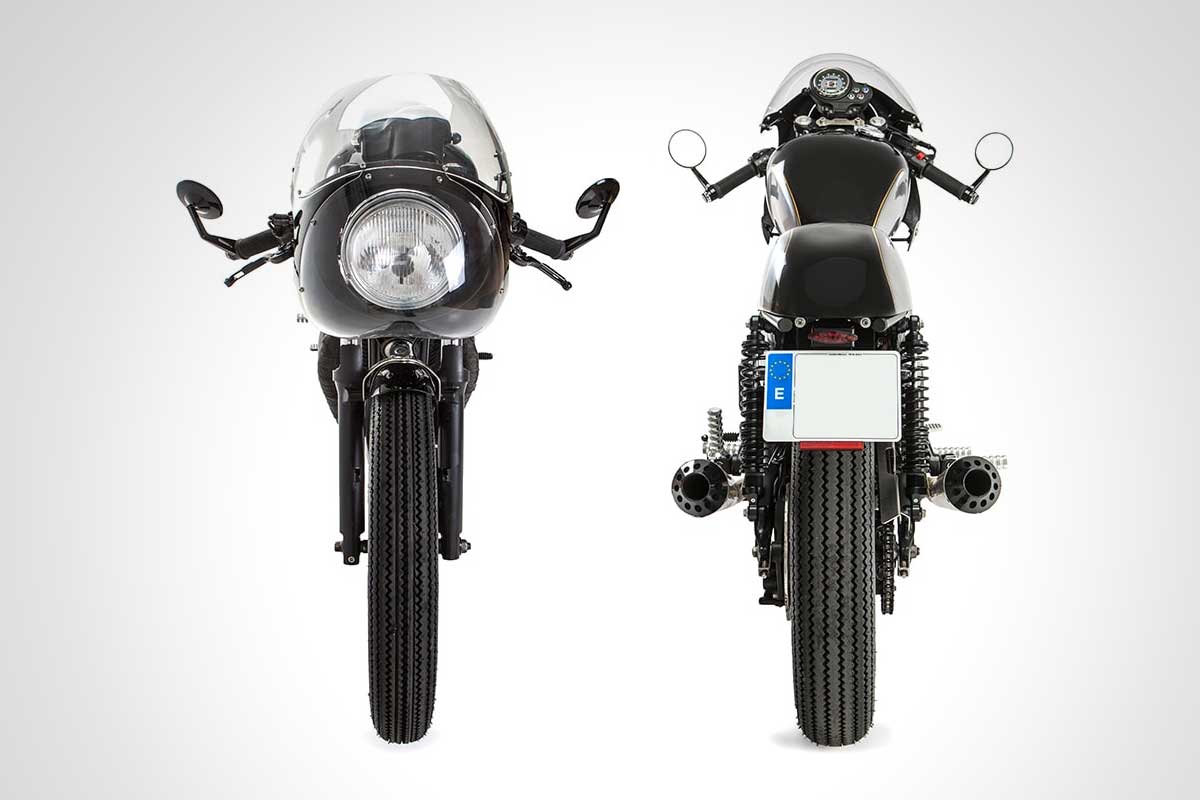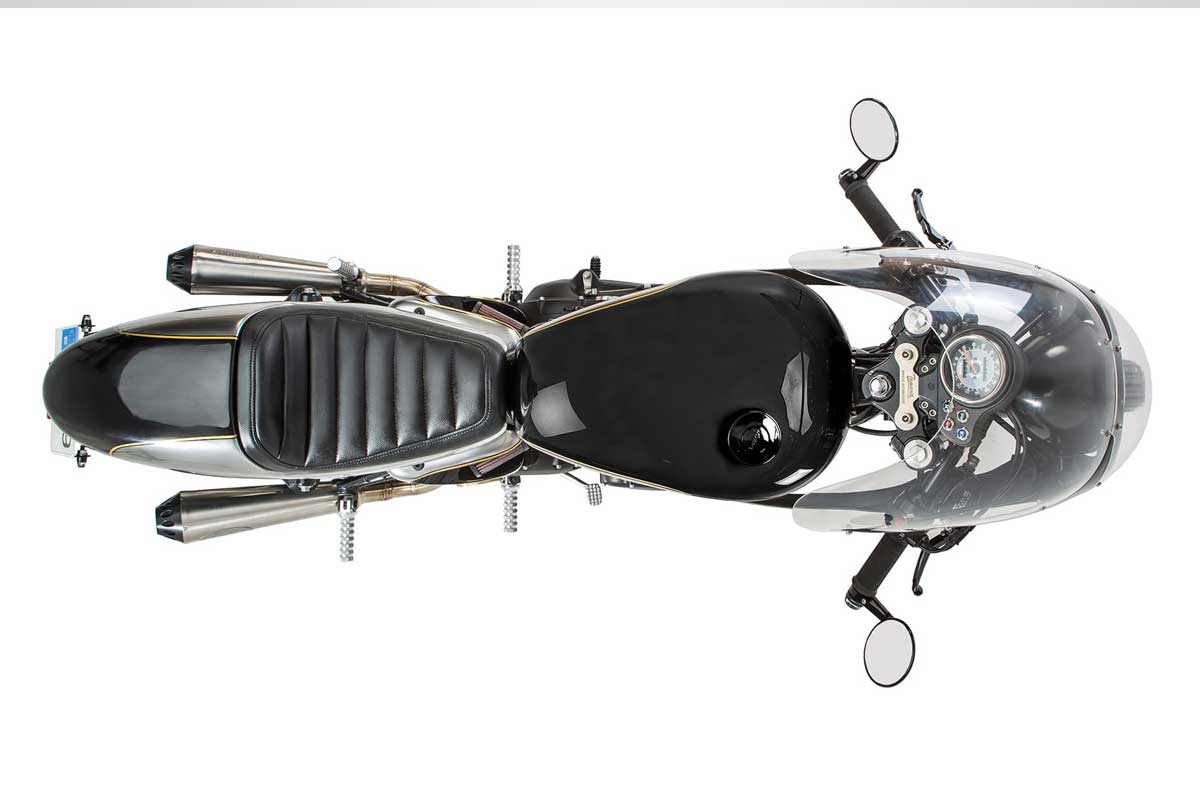 As for performance, this Bonneville cafe racer breathes more freely thanks to aftermarket filters and those Tamarit tuned mufflers. Despite their form over function construction, the customer opted for a set of Victory Classic TT tires and had the headers wrapped in black to keep the engine looking sinister. Lighting has been reduced to Motogadget bar-end blinkers, tiny mo.blaze units beside the rear plate and a small LED brake light under the tail. Lastly, Tamarit added a few more items from their catalog to round things out. In the rear, the rego plate is suspended from a tail tidy unit, the handlebars are clip ons and Triumphs plastic chain guard was dispensed with in favor of a machined stainless steel alternative.
Tamarit's work is always on point. This has been demonstrated by their huge success and by this stunning Triumph Bonneville cafe racer. My hat is off to the Tamarit team for reaching such a momentous milestone. Here's to another 50 impressive builds from one of Europe's best.