The TCX X-Blend boots merge vintage looks with modern safety and steadfast waterproofing for year-round, any occasion wearability.
They may look just as slick as your Timberland work boots or well worn Doc Marten's, but these TCX X-Blend boots offer much more than style alone. Sporting a full-height cut, anatomical footbed and flexible sole the TCX X-Blend boots are your ideal all-day companion for both on and off the bike. Finished in either mottled brown or black full-grain leather the boots will look right at home sitting on the footpegs of your motorcycle or perched on the edge of a bar stool.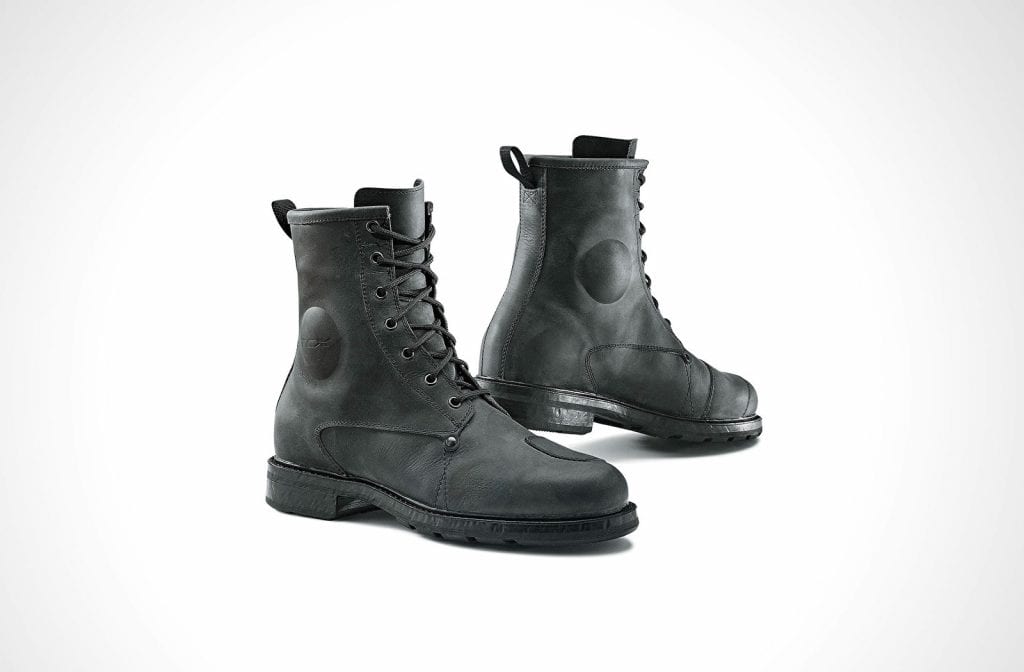 There's a lot more on offer here than good looks alone though. Thanks to comprehensive waterproofing the TCX X-Blend boots can join you for a ride no matter the forecast. When it's wet the boots inner waterproof membrane will keep water out, while a moisture-wicking liner will dissipate sweat on hot summer rides. To keep your feet safe TCX has integrated well-proportioned malleolus inner and outer armour to keep your ankles safe. Reinforcement in the heel and a thermoplastic toe-cap complete the boots 360-degree protection offering. To round things out TCX have installed a wear-resistant sole which provides longevity of use and a secure foothold in all conditions.
The TXC X-Blend boots are an ideal option for urban commuters in search of an attractive, flexible use boot with the added benefit of CE rated protection.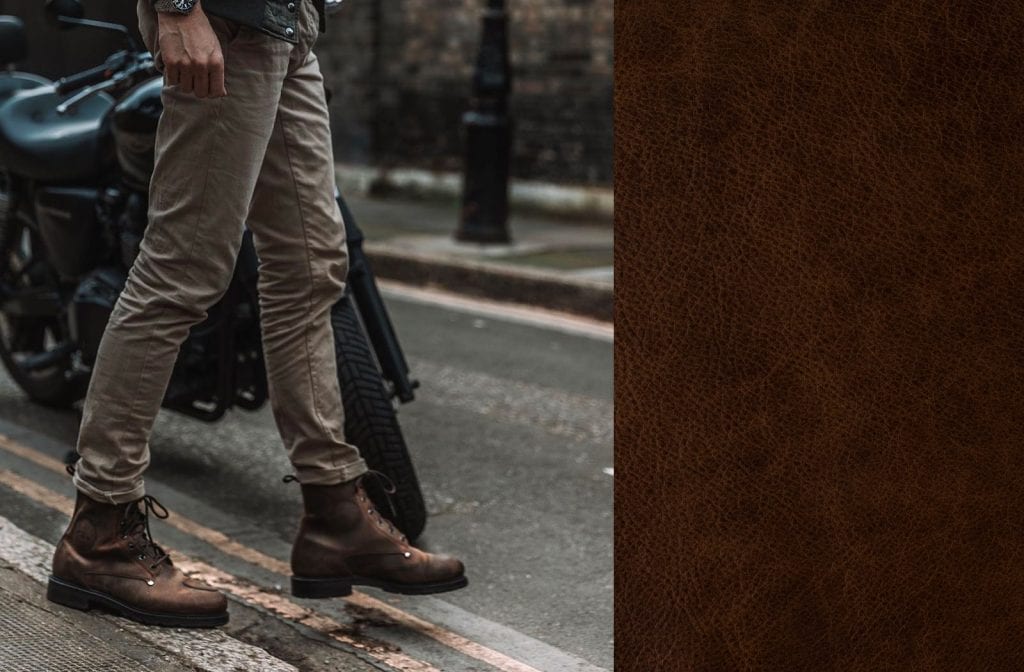 Who is TCX? Based in Montebelluna, Italy TCX specialise exclusively in motorcycling footwear. Their tagline "Focus on Boots" is proof of their dedication to their art form and it's resulted in some of the best footwear in the business. The TCX brand provides boots for several Moto GP, Moto 2 and WSBK riders but their range extends well beyond the sports bike segment. With a tried and tested range of urban, adventure and race footwear TCX know a thing or two about keeping riders feet safe.