When I lived in the city, cruise control was something I'd have never considered for my motorcycles. However, now that it takes me 2-hours to reach the city I have realised the benefits.
One of the biggest issues any rider faces when travelling long distance is fatigue. There are many places you can experience fatigue in your muscles while riding, but the worst would have to be in your throttle hand. The best solution for this is of course a motorcycle cruise control system.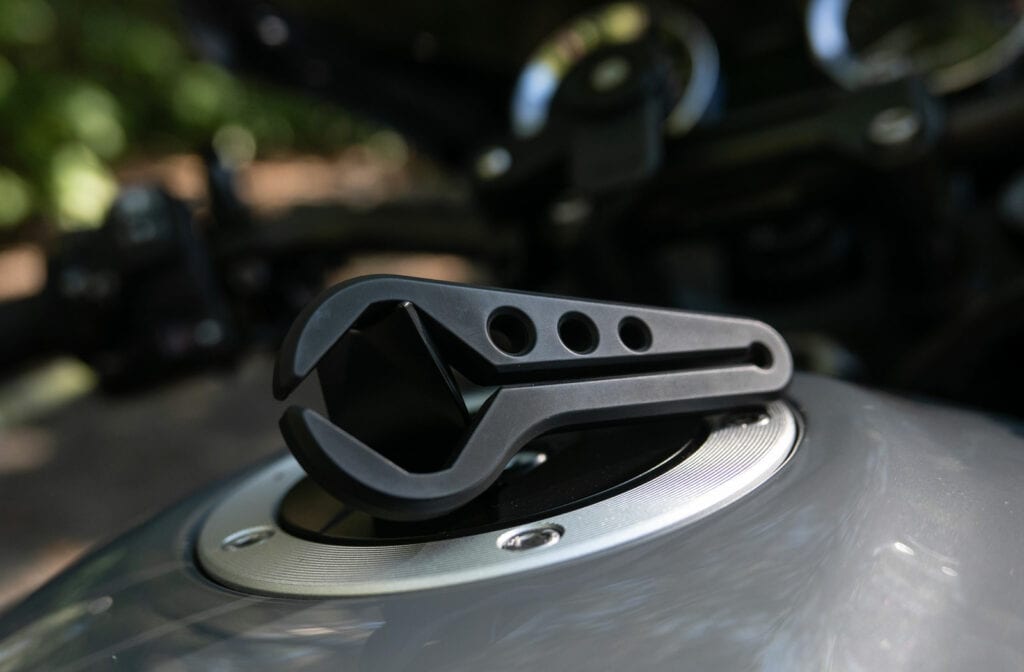 The Kawasaki Z900RS Cafe, which I use for my commute does not come with cruise control – and Kawasaki doesn't offer an aftermarket solution. This meant sourcing my own solution – but I had a few requirements that the system would need to adhere to.
For starters, I didn't want to install an accessory that was electronic. Along with the inflated costs, the installation would undoubtedly be more difficult and require alteration of the factory wiring. That was not something I wanted to undertake. So my only alternative was to find a manually operated throttle lock.

Cruise control vs Throttle Locks
The big difference between cruise control and a throttle lock, aside from electronic vs mechanical operation, is how they perform. Cruise control will electronically maintain your set speed. This means when you are heading up or down a hill it will modify the revs to keep your speed constant. With a throttle lock, the throttle will remain in a permanent position. So, as the road pitch changes or speed altering factors are introduced, your bike will speed up or slow down slightly.
When it comes to throttle locks there are a multitude of options and the costs vary greatly. You can expect to pay anywhere between $12 to upwards of $200. I found my solution at the low end of the scale ($19.95) with a first-generation Go Cruise Motorcycle Throttle Control.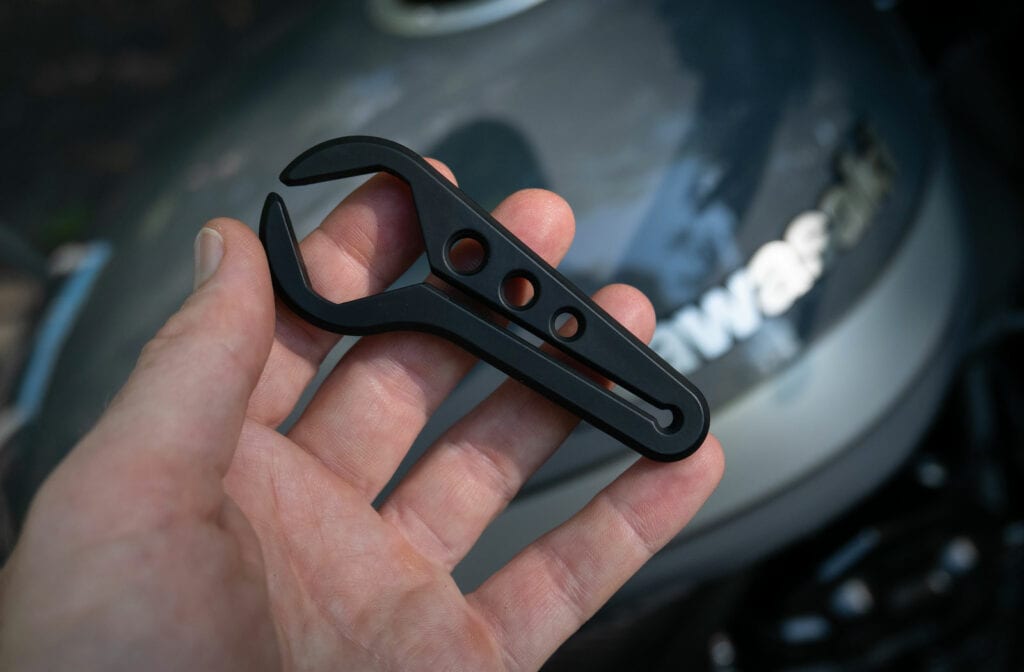 How the Go Cruise works
The concept behind the Go Cruise throttle lock is simple. When activated the Go Cruise prevents your throttle from rotating closed. It does this by clamping onto your throttle grip and using the brake lever as a stop to hold it in place.
Installing the Go Cruise throttle lock is also a simple affair. In the packaging, you'll find the Go Cruise itself and a flat rubber band. First, you fit the band to your grip, placing it where you want the Go Cruise to sit. Next, you expand the jaws of the Go Cruise and slip it onto the grip, positioning it over the band. The first-generation Go Cruise is made from composite plastic which generates enough clamping resistance to hold firmly in place.
Twist & Go Simplicity
Using the Go Cruise throttle lock takes a bit of getting used to. Once installed it should be positioned just above the brake lever when the throttle is fully closed. Once you're on the move and ready to set your speed you simply use your index finger to rotate the Go Cruise down onto the lever. Then, as you release the throttle it will stay in its current position.
The biggest challenge with this setup is getting the speed set right. Since rubber is inherently elastic, the grip will give a little as the Go Cruise takes over. This means you need to compensate slightly for that as you set the speed. Once the Go Cruise is set you can relax your throttle hand and enjoy the ride. To slow down you simply roll the throttle closed and the Go Cruise will be rotated back to its original position.
Final Go Cruise verdict
Every so often setting your speed with the Go Cruise throttle lock can be a challenge. It can also slip if it's not sitting quite right on the grip band – but these small issues are vastly outweighed by its benefits. For starters, the Go Cruise costs next to nothing. Then there's the benefit of how easy it is to install and how it can be slipped into a pocket when you don't need it. It's also ideal if you have more than one motorcycle since you can easily swap it from one bike to another.
As far as cheap and cheerful solutions to problems go, the Go Cruise motorcycle throttle lock has certainly satisfied my needs. Go Cruise also offers a 2.0 aluminium version of their product which clamps using a more robust screw system for around double the price.
Available from: Amazon