The Gear'd Hardware ZX2-116 Stealth watch is one tough timepiece. US-based watch manufacturer Gear'd Hardware is the brainchild of Kris Cram, a competitive bodybuilder, and self-confessed horsepower addict. Kris created Gear'd Hardware after being unable to find a watch that could handle the rigors of a rugged, active lifestyle. His company manufactures timepieces that offer masculine style and a proven ability to withstand serious punishment.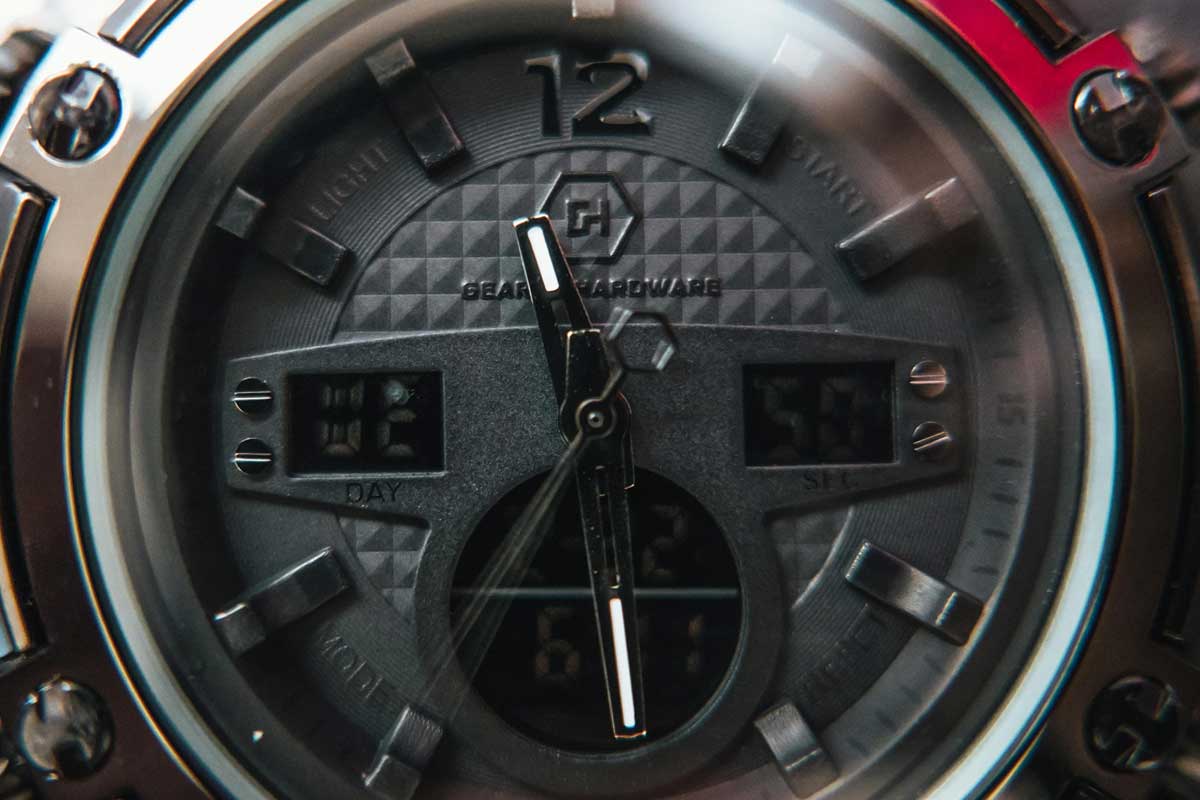 Each Gear'd watch design has been put to the test through extensive and somewhat unconventional testing. This includes strength testing the watches by bashing their faces repeatedly with a hammer or driving over them with Kris' own 3,284 lb (1,490 kg) Dodge Viper. As he'll tell you Gear'd watches "ain't your grandpa's basic wristwatch" and looking over the specs of the ZX2-1116 you'll understand why.
The ZX2-1116 watch features an ultra-tough scratch-resistant Hardflex face. Hardflex is a synthetic mineral crystal that offers excellent resistance to hard knocks and scratches. It is also anti-reflective and sealed to provide up to 100 feet of water resistance. The ZX2-1116 is available with a range of different strap options which, like the watch itself, are designed to last. To top it all off the watches rugged outer casing is a large, single-piece 50mm stainless steel unit. Put all that together and you have a timepiece that's able to withstand pretty much anything you can throw at it (or throw it at).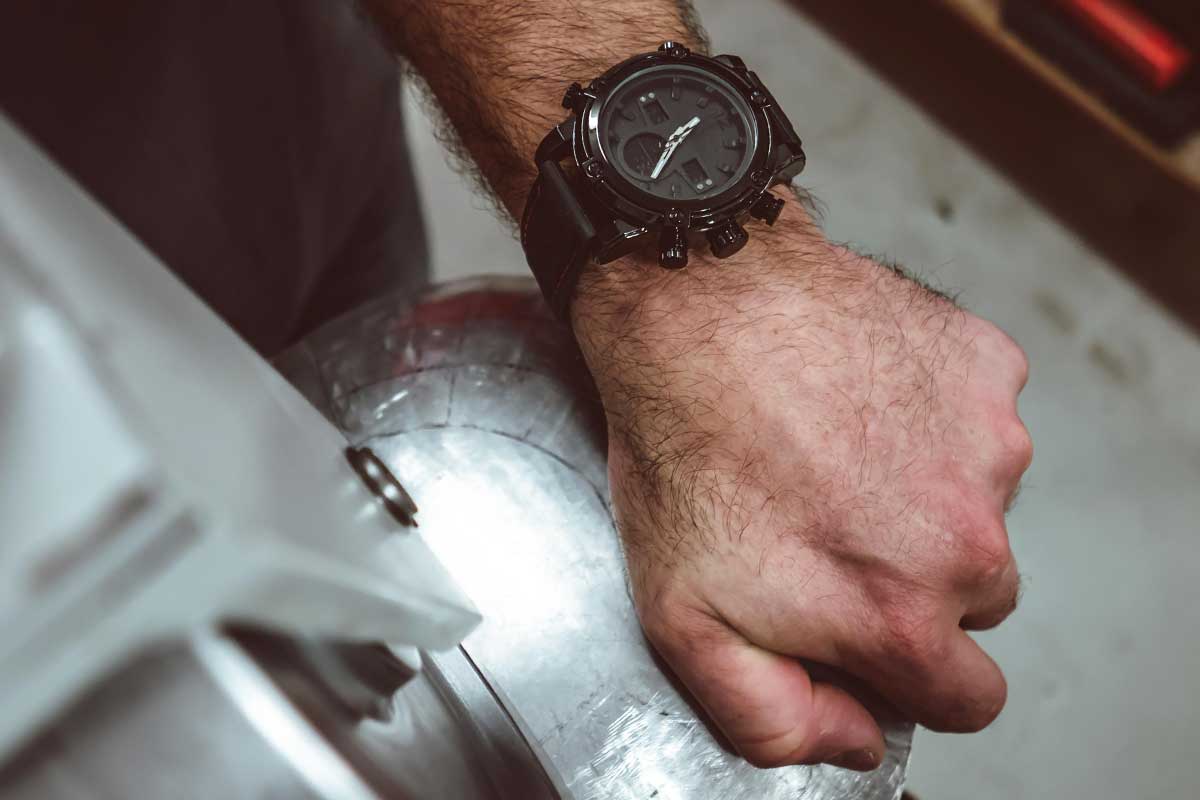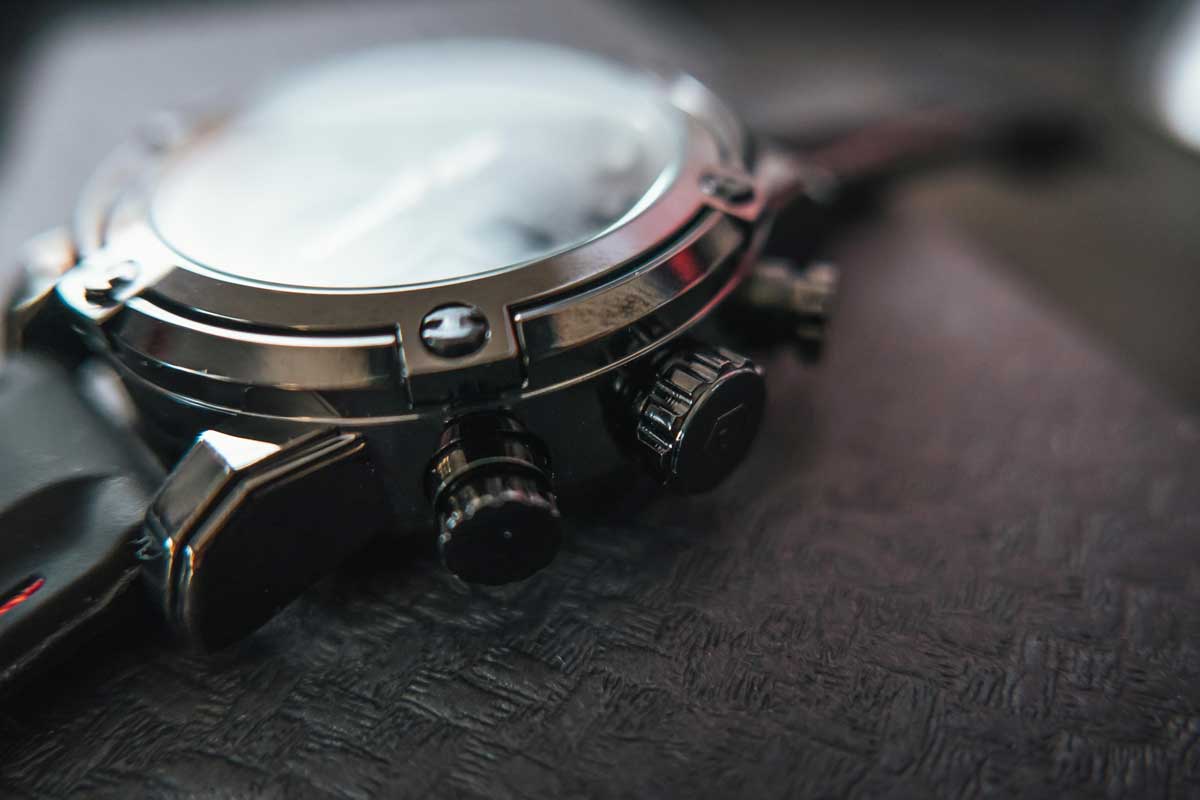 The Gear'd ZX2-1116 Stealth series watches feature a blacked-out finish that looks as tough as they promise to perform. Its styling was influenced by muscle car and tactical gear design. The blacked-out watch face features bold numerals and lettering and carbon fiber inspired patterns. The easy to navigate layout is designed to frame each of the watch's different display functions. Adding to the Stealth's stealthy appearance is a black chrome finish on the outer casing and buttons. Both the hour and minute hands are polished to a mirror finish so they can be read at a glance.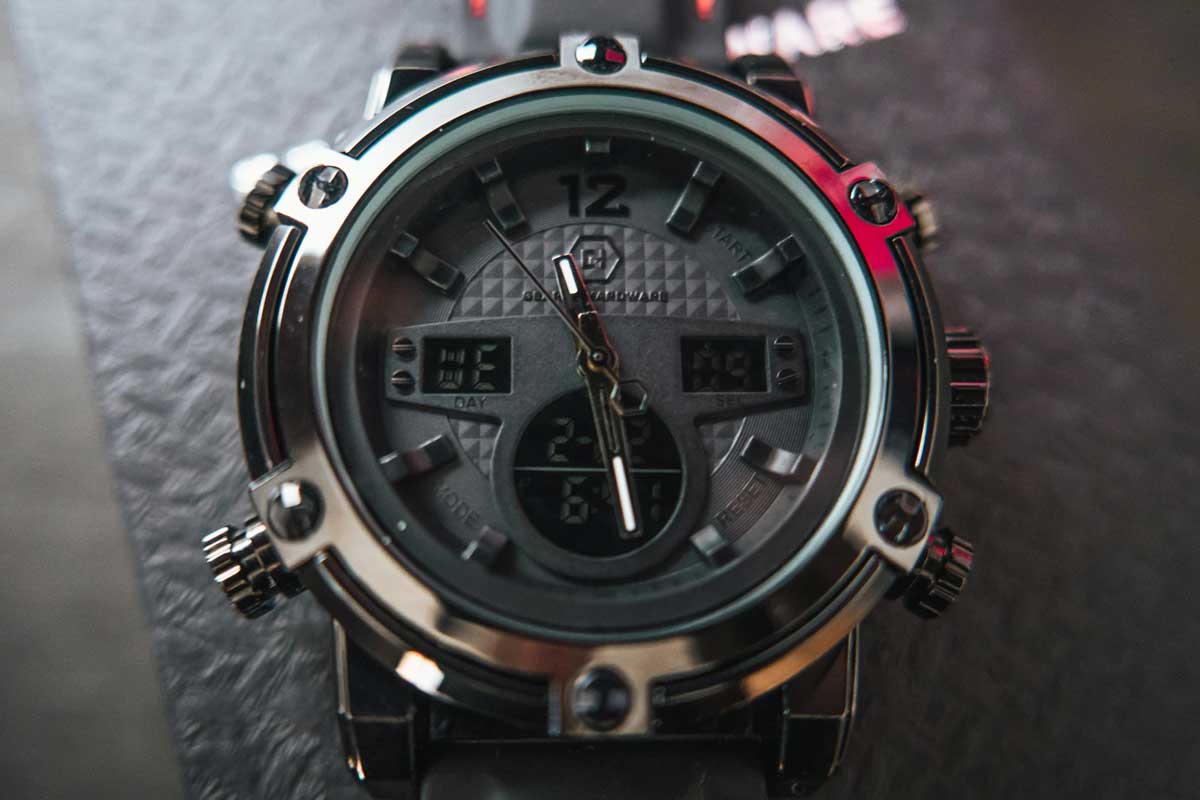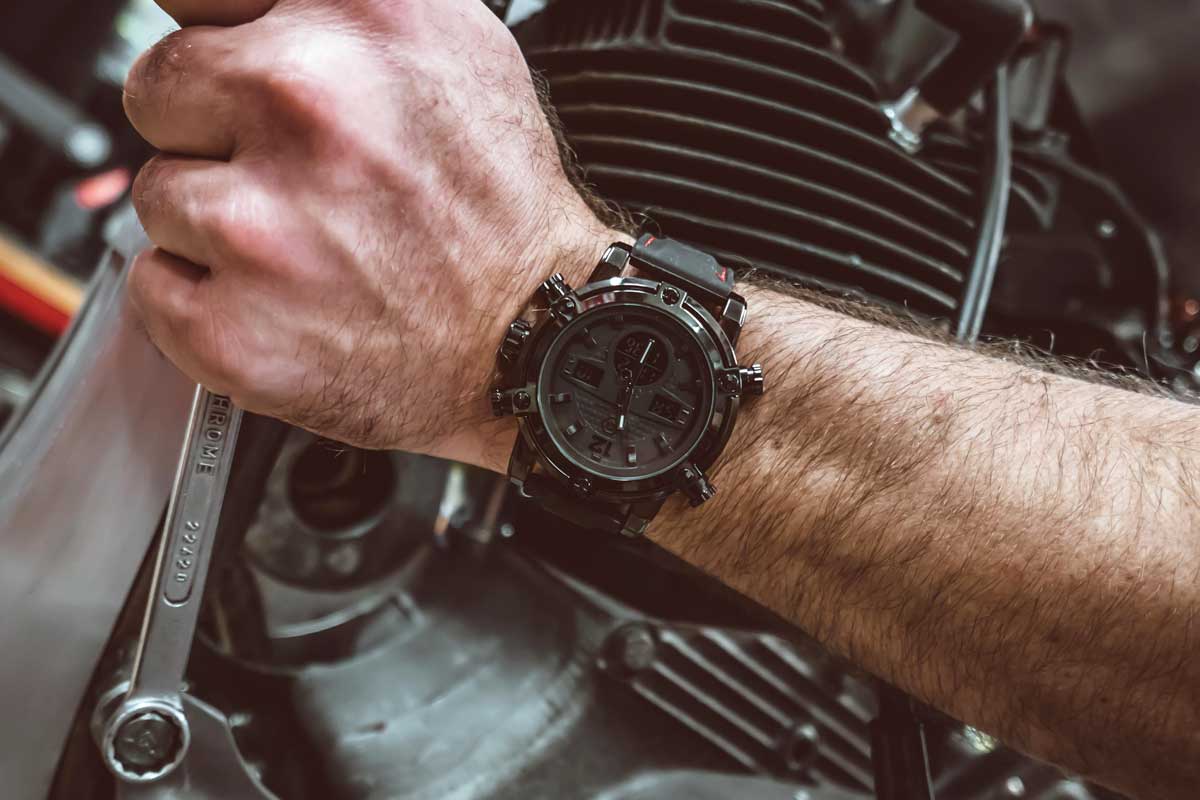 Speaking of functions the ZX2-1116 displays the time in both analog and digital formats. The LCD display also offers day and date information. The digital time display can be set to either 12 or 24 hours and can be illuminated for night time viewing thanks to the LCD's backlit cold light. A 1/100th stopwatch function offers both single and multi timing functions and there's an alarm and switchable hourly chimes.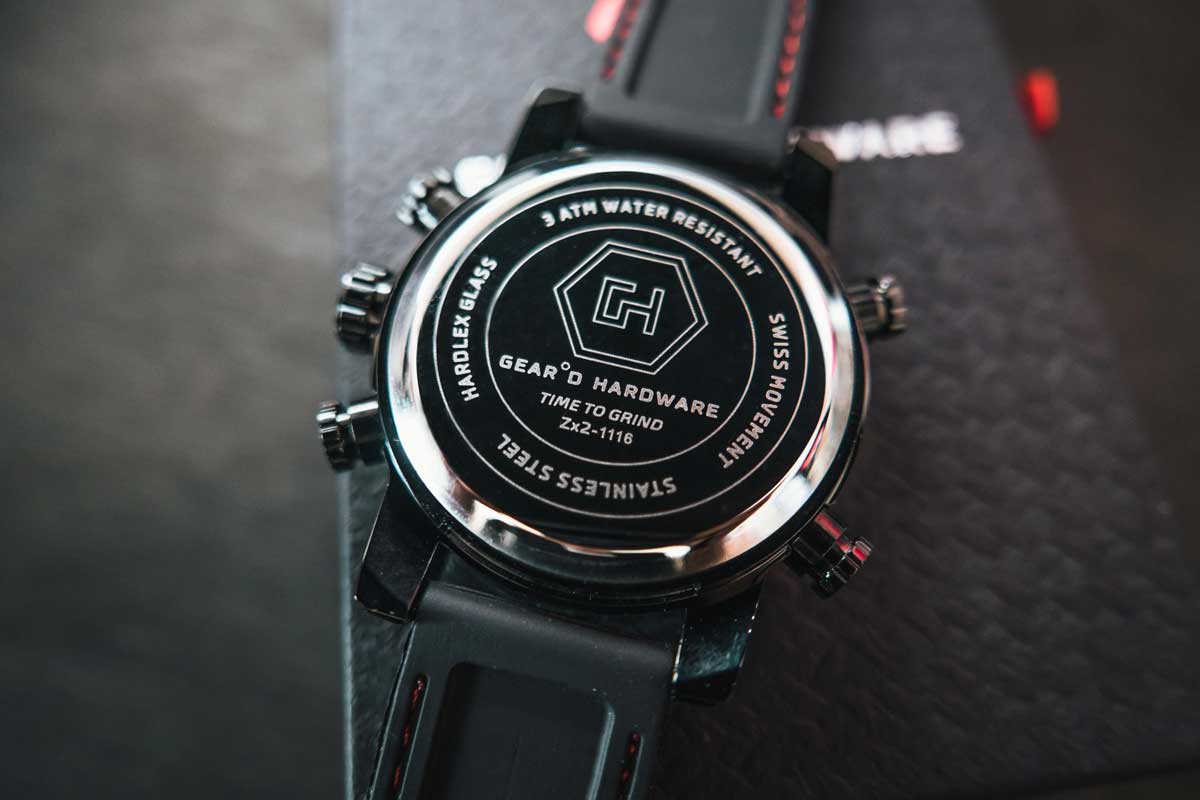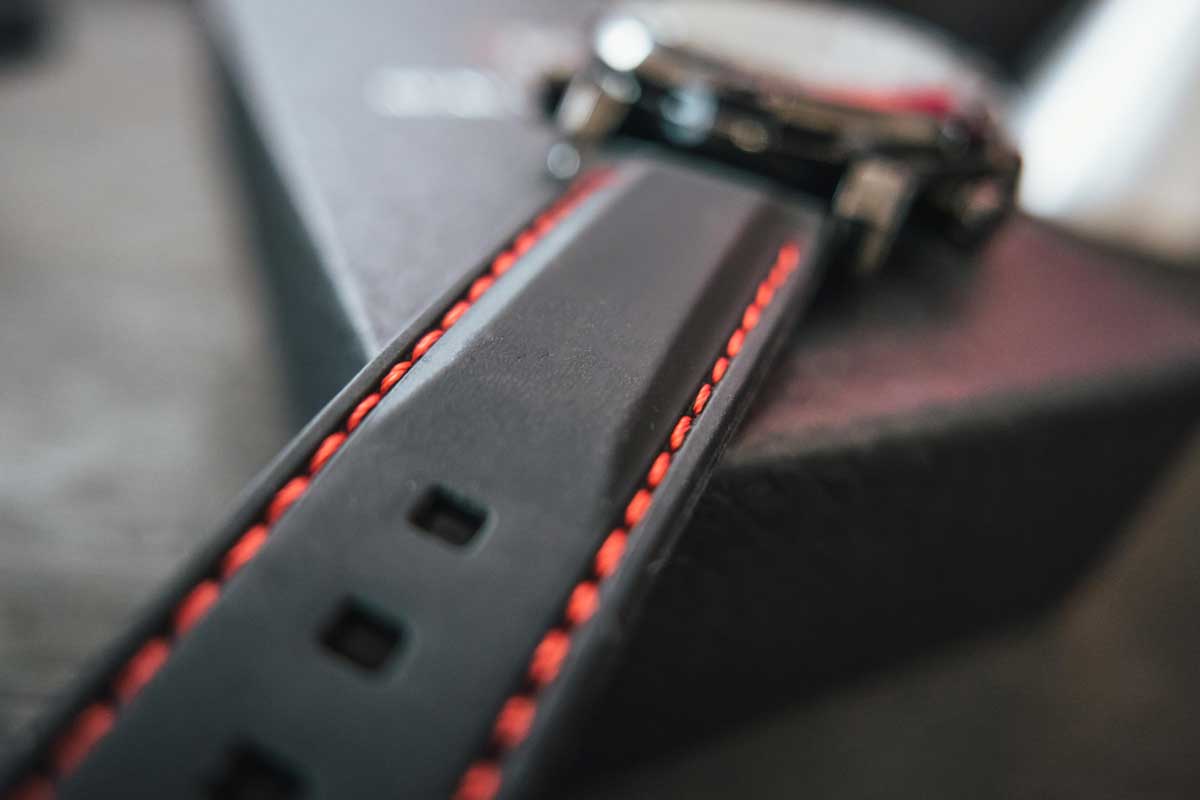 Designed and assembled in the USA each ZX2-1116 Gear'd Hardware watch offers excellent strength and quality at an affordable price. The watches movement utilizes a high-quality Miyota mechanism from Japan and comes with a lifetime warranty.
What impressed us about the Gear'd Hardware ZX2-1116 Stealth watch was its solid construction and attention to detail. But best of all, you can relax knowing you're wearing an accessory that can handle the rigors of riding in the wilderness or wrenching in the workshop.
Special thanks to Krank Engineering