In 1979 the first Mad Max film was released in Australian cinemas. It depicted director George Miller's vision of a post-apocalyptic world struggling to battle lawlessness. Played by a young Mel Gibson, 'Mad' Max Rockatansky was the film's protagonist. But for any motorcycle enthusiast, his best mate and fellow MFP (Main Force Patrol) officer, Jim 'The Goose' Rains, was one of the movie's most memorable characters. Before Goose meets his unfortunate demise thanks to the Toe Cutter gang, we see him riding his MFP Kawasaki KZ1000 hard and fast in several of the film's most iconic scenes. In the past I've featured a replica MFP1100 from Japan which was a custom "one-off" but now thanks to Japanese custom workshop White House you could build your very own MFP1100 replica.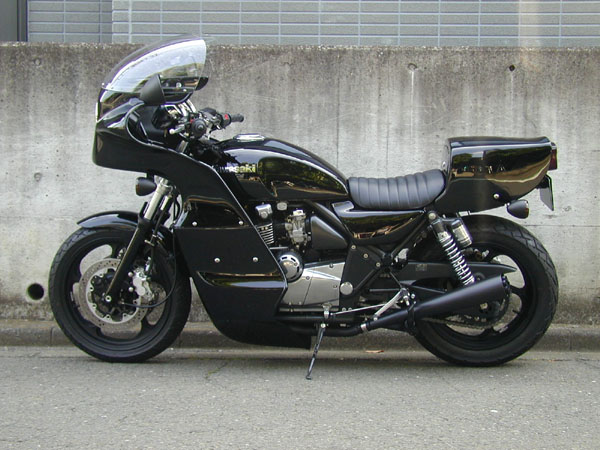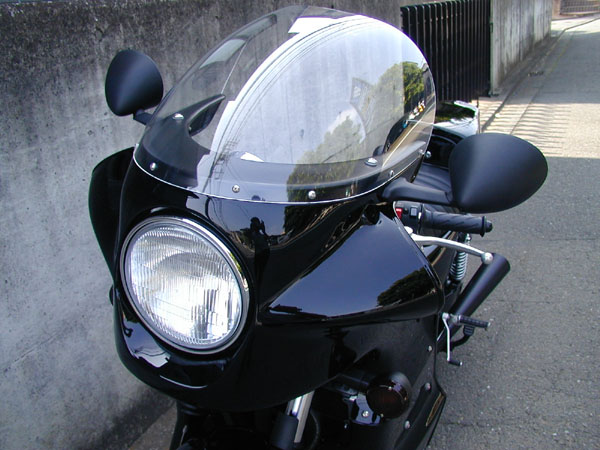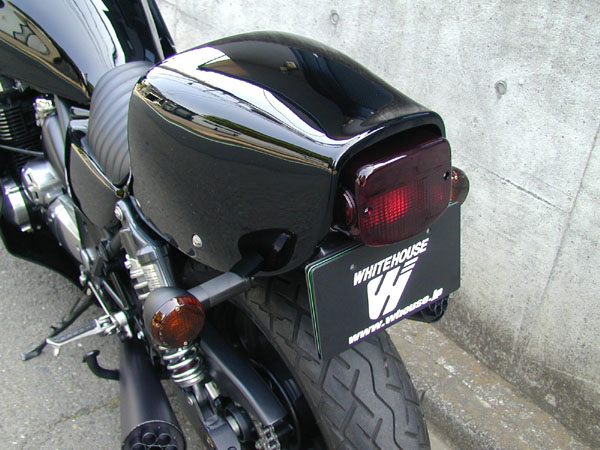 This Mad Max replica motorcycle is the White House MFP-1100 Midnight. It's based on an early 90's Kawasaki 1100 Zephyr with some radical bodywork modification. Despite the blacked-out paint scheme, it's a convincing replica of Goose's KZ1000. The MFP1100 kit includes the full front fairing and windscreen, seat cowl with brake light and custom seat. To finish this bike off White House has also added MFP styled mufflers, new indicators, and handlebars.
If building an accurate Mad Max motorcycle replica appeals to you could then add your own MFP badges and decals, a side-mounted siren, modified "KWAKA" emblems and the MFP silver/blue paint scheme seen on the bike in the film.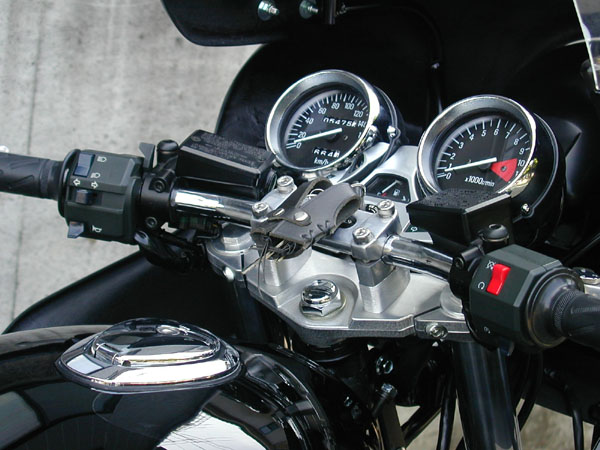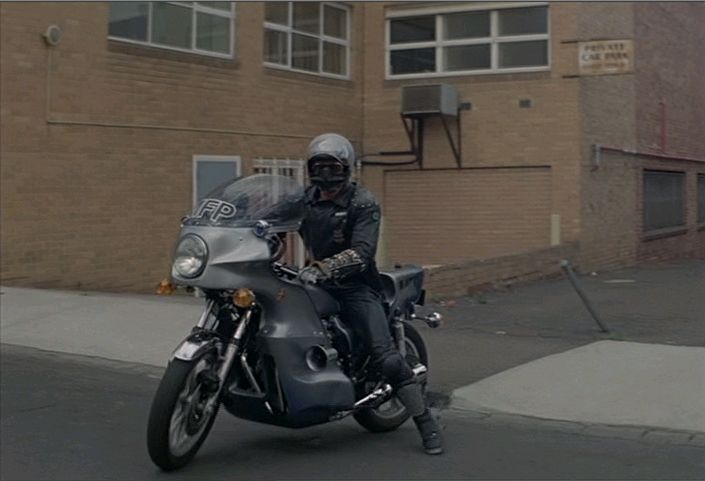 While many of us would kill for an original Kawasaki KZ1000, financially a Goose replica using a Zephyr is a much more feasible option. White House also produces this Mad MAx MFP kit for the Suzuki GSX1400 named 'Falcon' (see below). While it's a huge improvement over the stock GSX1400 styling it's just not the same as a Kwaka based MFP replica.