36-year-old Stefan Lantschner grew up on a farm in Italy where he developed an incurable fixation with motorcycles. His father and uncle raced motocross religiously and as a result, Stefan was riding motorcycles at a very young age. As a teenager, most of his bikes were old and required constant maintenance. This is how he learned the skills to not only maintain but to also modify motorcycles himself. A few years ago, on a trip to the United States to race BMX, Stefan stumbled across a style of motorcycle he'd never seen before. It was during the beginning of the "new wave" custom motorcycle scene and cafe racers were all the rage.
Upon returning to Italy Stefan hunted for a donor for his cafe racer project. His search ended with the purchase of tidy little Kawasaki that was well suited to his riding needs. "This bike is a '84 KZ400 B2," says Stefan. "It´s actually the first cafe racer I built when I returned from a trip to Texas. I recently decided to rebuild it to create what you see here. So I've basically built this bike twice. The first time I built it over one winter back home at the family farm in Italy… winters are long there! For the second time, I calculated that it took me more or less 120 hours."
"I first built this bike to cruise the roads around the Italian Alps. I wanted something more unique than the typical BMW GS riders you see there. I'm also not a fan of big bikes on the road. Too many things can go wrong so I prefer to go to the track on my R bike for my speed fix and cruise the road in style on the KZ."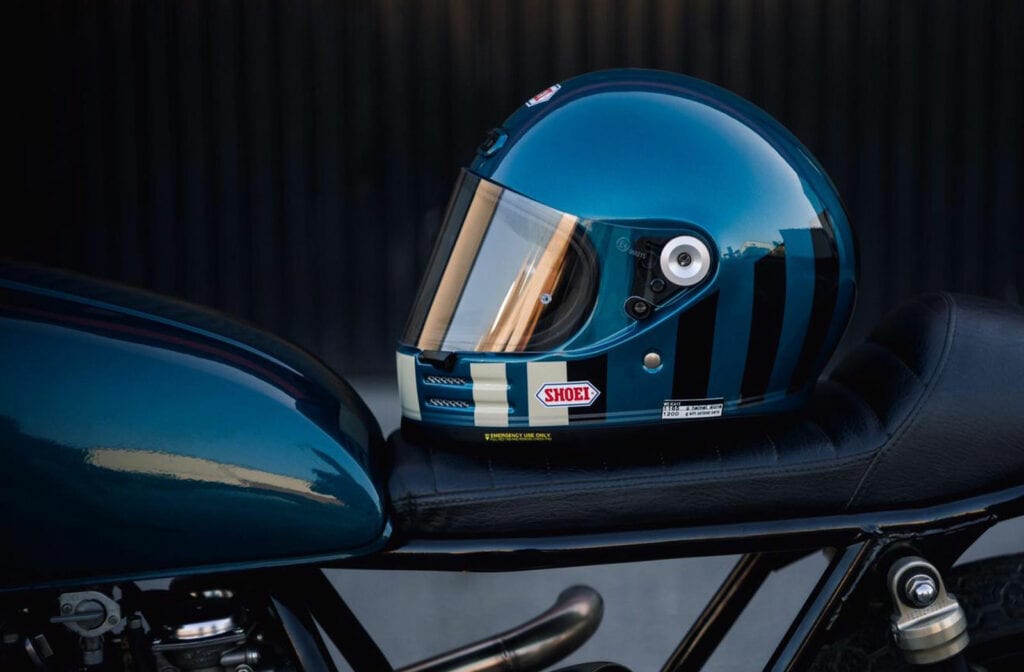 "I bought the donor bike from an older gentleman just 30min from my home. I'm pretty sure he was the first person to own it! Back then I really liked a Kawasaki 750 twin that the Wrench Monkeys had built and used that as my original inspiration. My bikes are built to be ridden. I don't waste my time building motorcycles just to look at them afterwards. I want to ride them and pop wheelies!" he says.
During the second rebuild, Stefan converted his KZ400 from spoked rims to mag wheels as a personal preference. He also fitted the bike with a Brembo front brake transplanted from a Cagiva Mito 125. Then, after looking back over the work he'd previously done on the chassis, Stefan decided he could do better. So the frame was stripped bare he cut away the subframe once again. Aided by years of welding experience since the first build, he fit the KZ with a smooth tail loop containing an integrated LED brake light. He also dispensed with the passenger footpegs and associated frame rails to clean things up and dispense of any excess weight.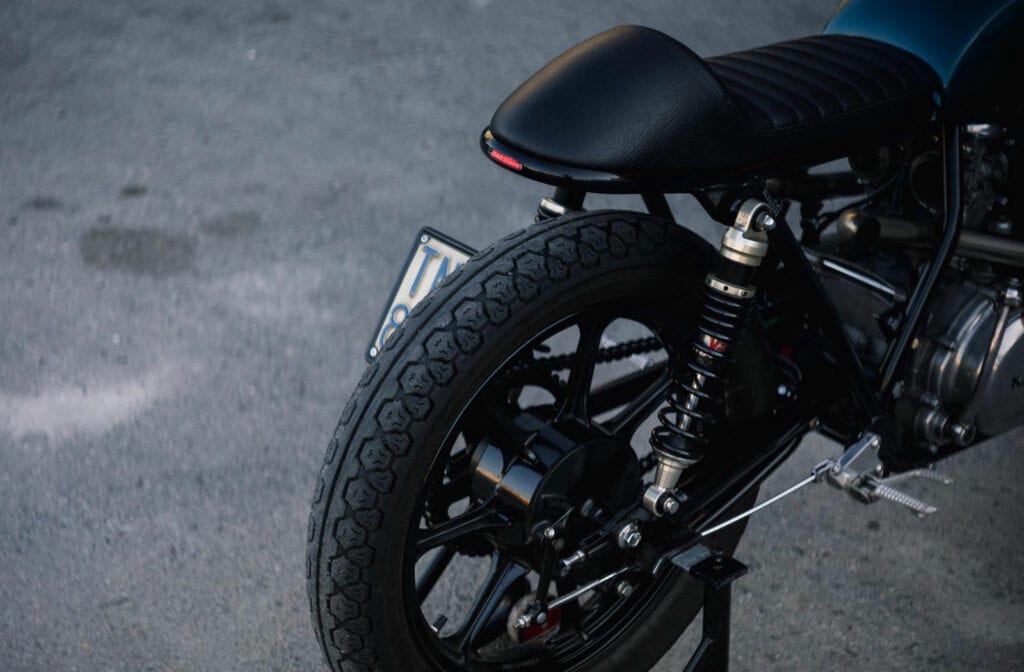 Although it bears a strong resemblance to the first, the bike's seat is all-new with better foam inside and a black leather cover. To simplify the cockpit Stefan fabricated a one-piece set of handlebars with a bracket built-in for supporting the headlight. A set of retrofit Honda CBR footpegs were mounted more rearward to improve the riding position and there's an all-new exhaust system that was built by Stefan's good friend Christopher Martensson.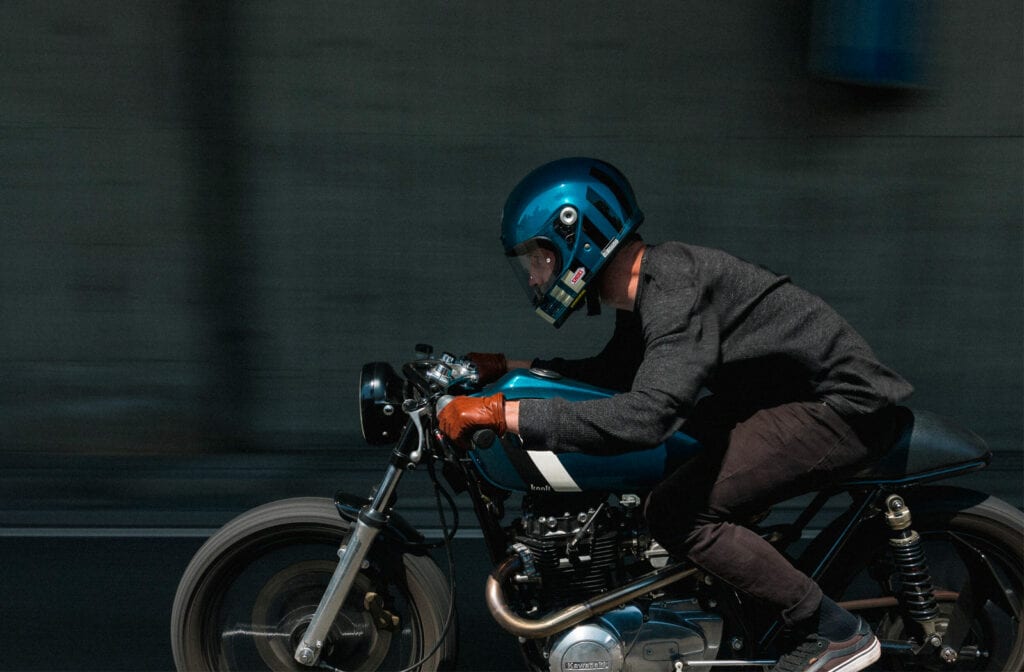 Other improvements over Stefan's original Kawasaki KZ400 cafe racer design include the fitment of a set of aftermarket shocks. He's also added a front fender for practicality and opted to paint the fuel tank. The first build saw him leave the tank raw but this time around he opted for a slick blue scheme and the KZ looks all the better for it.
"I definitely wanted it comfier than the first time I built it," he says. "That means a better seat position thanks to the new bars and more rearward footpegs. The biggest change though came from fitting the softer tyres. They allow me to lean over way more than the tires original tyres. The front brake also allows later braking which makes it a really fun bike to cruise around mountain roads on."
Photography by Héctor Saura via Meta Magazine