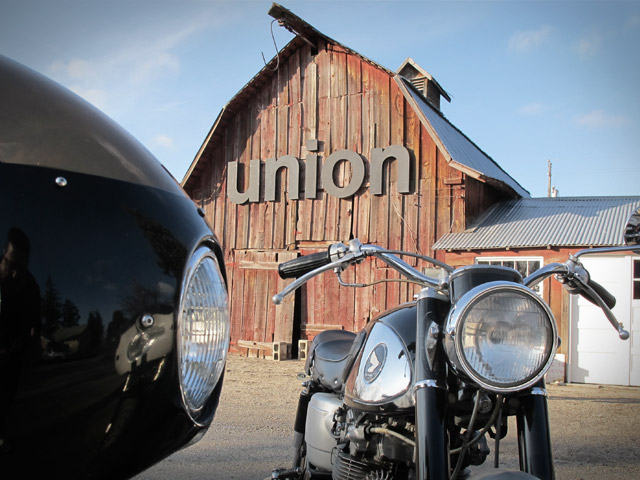 If you happen to be passing through Nampa, Idaho and you spot this century old milking do yourself a favour and pull over. What was once a place for extracting milk from udders is now a for pulling horses out of engines (that sounds a bit weird but I'm leaving it in there). Welcome to the unassuming workshop of Union Motorcycles, a classic motorcycle lovers paradise.
"Union Motorcycles – Specialising in British and European motorcycles"
Union Motorcycles ethos in the world of motorcycle building and customisation is an exemplary one,   "Remember where we've been by retaining a period look to everything we work on". It's a salute to the motorcycles they build, the era they came from, the technological advancements and the design leaps that lead to the production of the finely honed superbikes of today.
Working with each customer to plan the build of their motorcycle Unions designers, restorers and mechanics work together to transform tired old bikes in to classic street machines. And the results?…you be the judge.