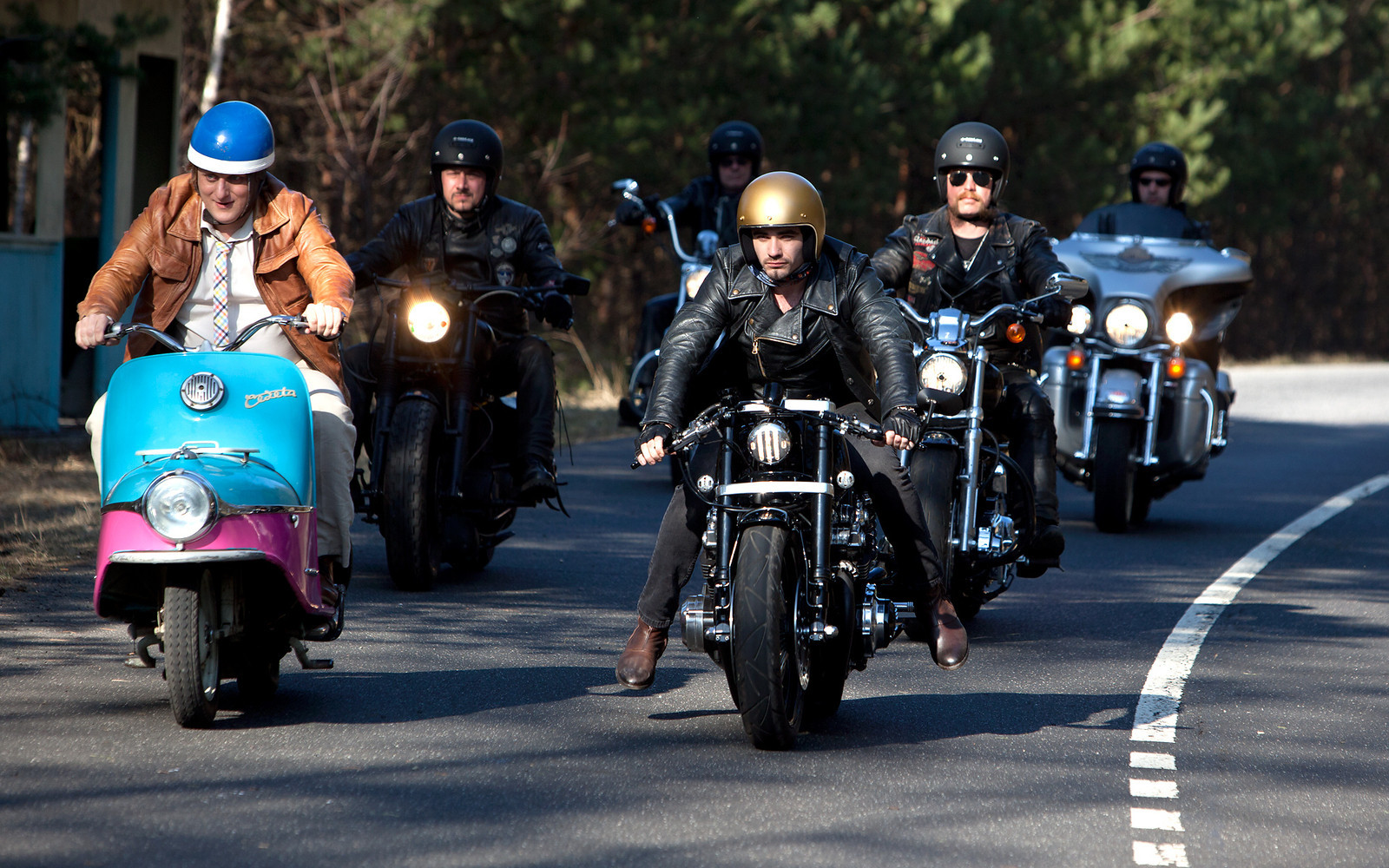 The Honda Cafe Racer which started out as a rather sad looking scrapyard find, underwent a ground up custom rebuild before it's Television debut. Very little of the original bike remains after MF Motorcycles fit all new custom bodywork, heavily spoked rims, fully adjustable suspension, new controls, lighting, instruments and a custom made four-in-to-one exhaust. The bikes fully rebuilt motor features all new internals and a fresh set of carbs making it as reliable as it is good looking.
While the 70's style paintwork on the tank and the cliche 'STOP' brake light may raise a few eyebrows there's a lot to like about this bike; the silver and black paint scheme and the unique style of many of its components really make it stand out from the crowd of CB750 Cafe Racers I see these days. Although the style and finish of "The Memory" Cafe Racer is leaning more towards a show bike finish (which is to be expected for a TV bike) it's got plenty of street potential.
As for the T Mobile commercials take a look at the first of the series below. Their representation of a Cafe Racer rider may be cliched but I don't think it's too far from the truth thesedays…I don't think I can say the same about the guy on the scooter though.
As with anything that suddenly becomes recognised as "cool" by the masses, Cafe Racers have been popping up in movies and ads around the globe. T-Mobile in the Czech Republic recently adopted this tactic with their latest campaign. Czech custom workshop MF Motorcycles were engaged to supply the star of the campaign which came in the form of their Honda CB750 Cafe Racer "The Memory".