Soon after the "new-wave" custom craze kicked off motorcycle helmet manufacturers began releasing retro lids. The Bell Bullitt was the first to make a really big splash and since then almost every mainstream manufacturer has added at least 1 retro helmet to their lineup. With so many options available, I thought we'd seen the end of the craze, but Dutch riding gear manufacturer ROEG Moto Co. is proving me wrong.
The new ROEG Chase helmet is the brand's latest full-face retro helmet offering. By combining their signature timeless style palette with a no-fuss design, ROEG has made a helmet that'll look right at home on just about any style of ride.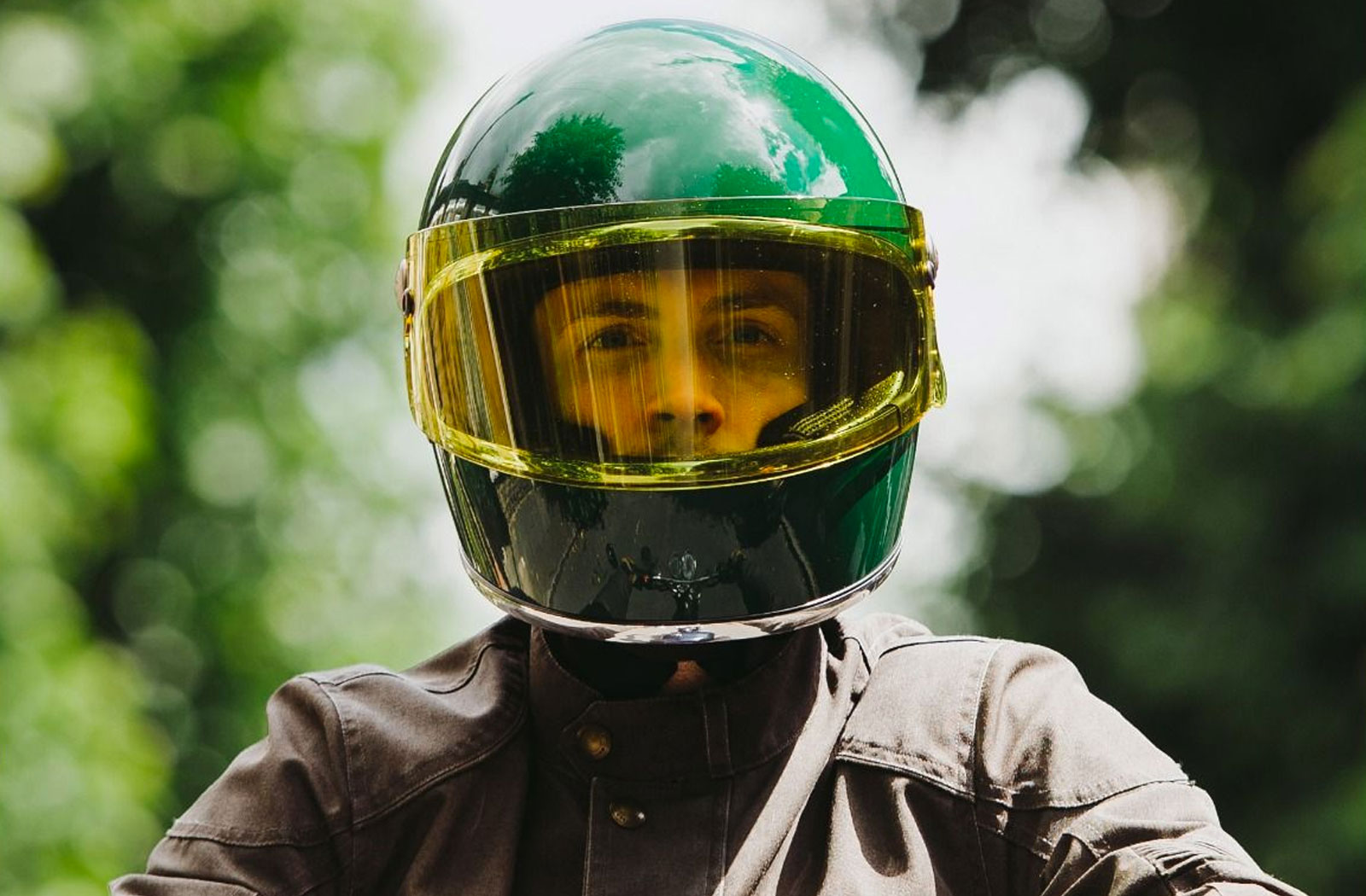 The ROEG Chase full-face helmet is about as barebones as they come. Reminiscent of classic racing helmets the Chase features a smooth outer shell that's devoid of any vents or recesses that would break up its sleek silhouette. This means the only method for keeping your head cool is opening up the stepless visor, but such are the sacrifices one has to make to look this good. The visor itself features an anti-scratch and anti-fog coating and secures to the helmet via screw-down fasteners that are finished in gunmetal grey. The Chase comes with 1 clear visor but ROEG also offers a range of tinted and coloured aftermarket options.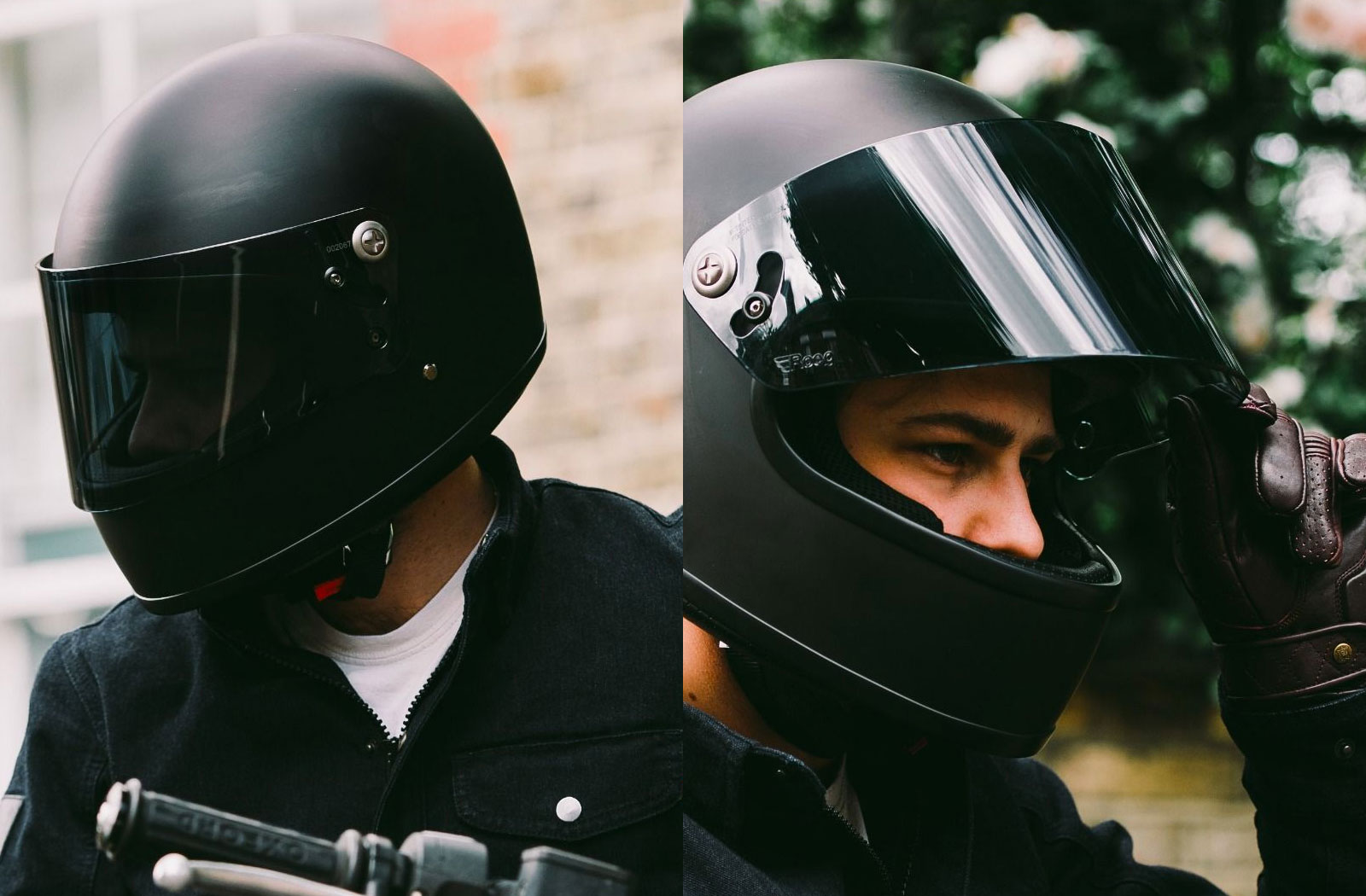 Under the Chase's retro exterior ROEG has made use of the latest in helmet safety materials to achieve ECE-R22.05 homologation. The shell is formed using a strong lightweight RQ fibreglass and there's a mix of multi-density EPS foam beneath it to soak up impacts.
Between your head and the foam core sits a plush microfleece liner that's removable and washable. Internal perforated premium leather details aid with moisture wicking and to hold the helmet in place is a tried and tested double-D closure strap.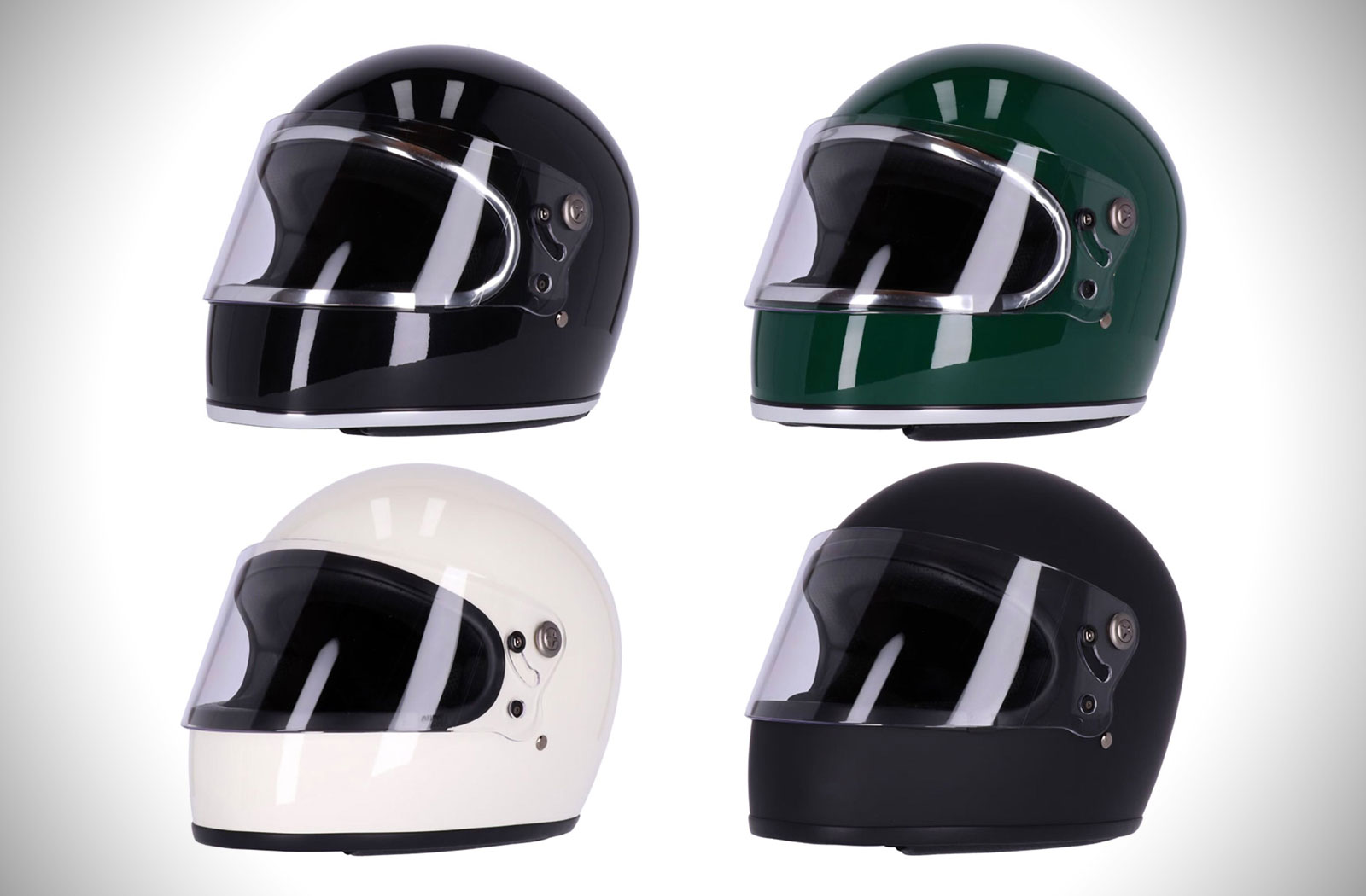 ROEG offer the Chase in 4 colourways of gloss black, matte black, white and green and there aren't any gaudy graphics messing up its classic good looks. The gloss black and green options feature chrome detailing around the base and visor opening.
ROEG's Chase helmet comes in two shell sizes (XS-M & L-XXL) and they offer different cheek pad options to ensure the best fit possible.
Available from: Urban Rider / ROEG Moto Co.