Building 50 custom motorcycles is no mean feat. Adrián Campos and the crew at the Valencia workshop of Bolt Motor Co. can attest to that. Staying fresh and original is never easy when you're talking about this many custom projects, but somehow they've managed to do just that. Their portfolio is as diverse as the list of motorcycle models they've worked on and with each new build, they strive to create something unlike anything they've done before.
The Bolt Motor Co. team has just wrapped up their 52nd commissioned build. Not only is this another unique piece for their portfolio but it's based on a platform they haven't worked on before; the venerable BMW Motorrad R Nine T roadster.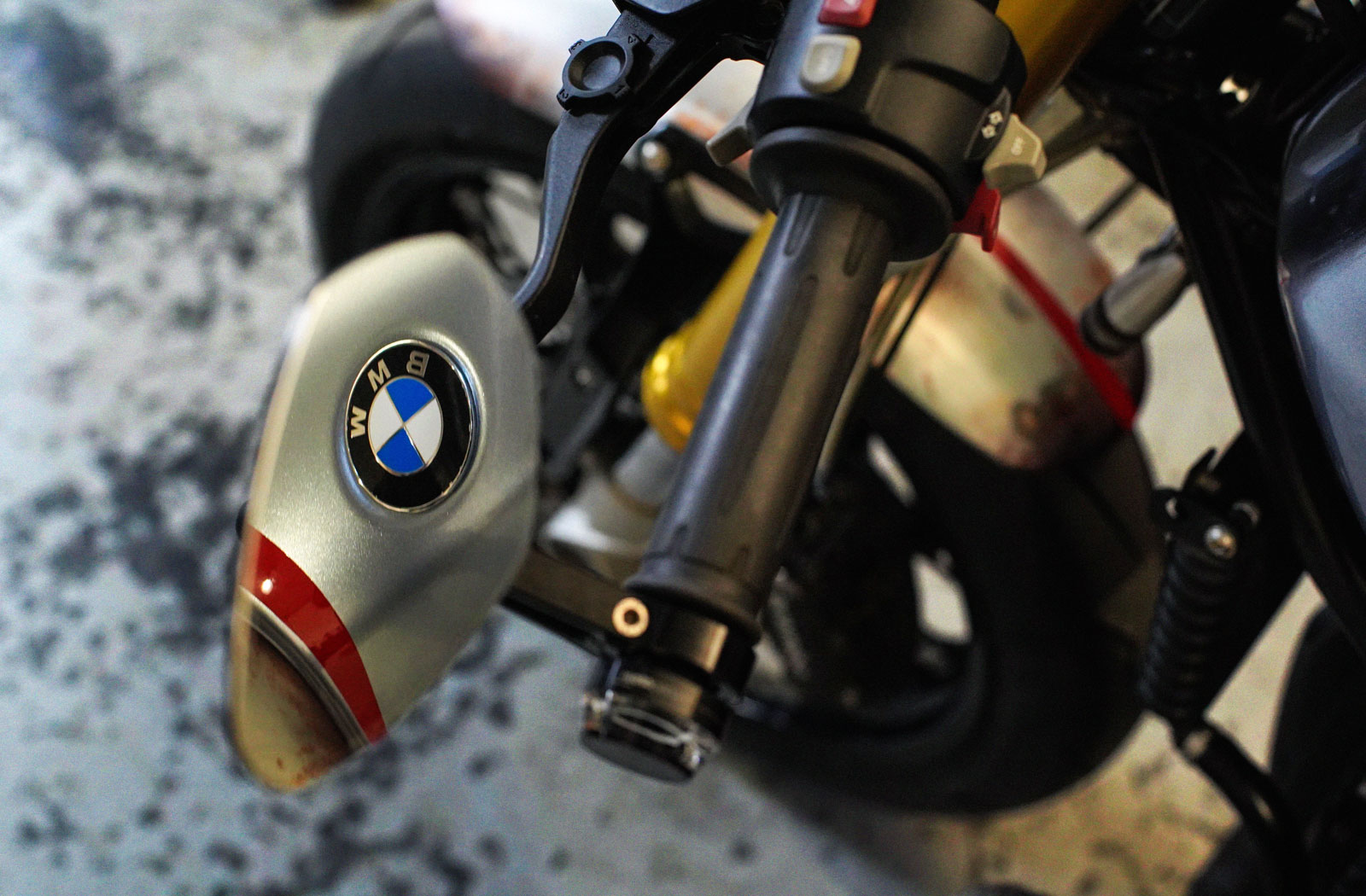 "This is a new model entering Bolt Motor Company's workshop!" says Adrián. "We love a challenge, and when clients come to us looking to customise bikes we've never worked on before, our eyes light up. Especially, when we are talking about a legendary BMW model, such as the BMW R Nine T."
Since its release in 2014, the R Nine T has been a poster child of the custom scene. It's proved a very successful model for the brand and as a result, they've released several variants of the R Nine T platform. In 2017 the Bavarians added the R Nine T Racer to the lineup. It was their interpretation of a cafe racer and it looked great.
Unfortunately the extra spend the R9T Racer demanded didn't get you much more other than revised bodywork and twin analogue gauges. And there was no upgraded suspension or performance to substantiate the premium price point either. But perhaps the biggest downfall was the revised riding position. The riding position of the R9T racer left you with your arms stretched out and your body draped over the tank. Riding it for long periods wasn't taxing and shorter riders would find it near impossible to pilot one. A combination of these issues resulted in poor sales and in 2019 the model was discontinued.
With no cafe racer available from BMW showrooms, R Nine T fans had no option but to build their own. And that's precisely how the concept for Bolt #52 came about.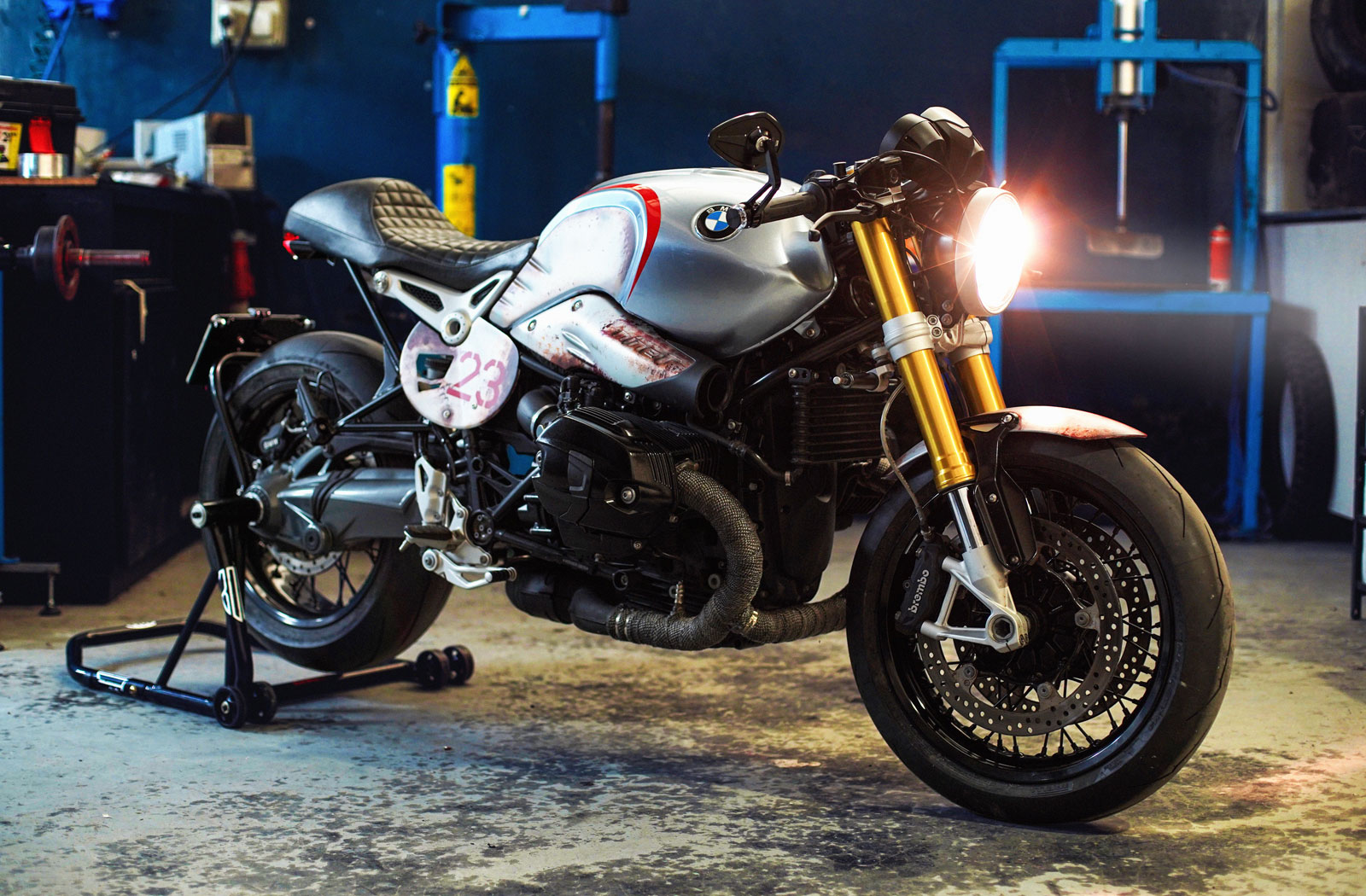 "For many motorbike enthusiasts, especially BMW fans, the R Nine T is one of the most beautiful models in existence," says Adrián. "Appropriately, we wanted to give this bike a more aggressive look, but without changing too many elements so that it still looked like a BMW R Nine T."
The owners first request was to add some attitude to his bike. The Bolt team translated this by modifying the R Nine T front end and revising the riding position. The first step in the process was to swap the roadster bars out for a set of more aggressive clip-ons. Motogadget slim line M.view glassless mirrors mounted to the bar ends keep the bike's silhouette low while bar end M.Blaze indicators contribute to the clean finish. The gold forks are the standard R Nine T affair but Bolt has tweaked them to suit. In order to avoid any rider discomfort, they then installed rear-set Tarozzi footpegs.
The second request from the owner was to retain the ability to carry a pillion. His suggestion was to create a removable cowl similar to the one BMW offer for the R Nine T, but Bolt felt they could go one better. Rather than adding a part that would need to be removed and stored they designed an all-leather wasps tail saddle with padding in the rear for a pillion. The new saddle is mounted to the bike via a modified subframe and it incorporates the stock tail light assembly. For a cleaner rear end, Bolt has relocated the license plate to a custom-made wheel hugger that also houses the rear turn signals.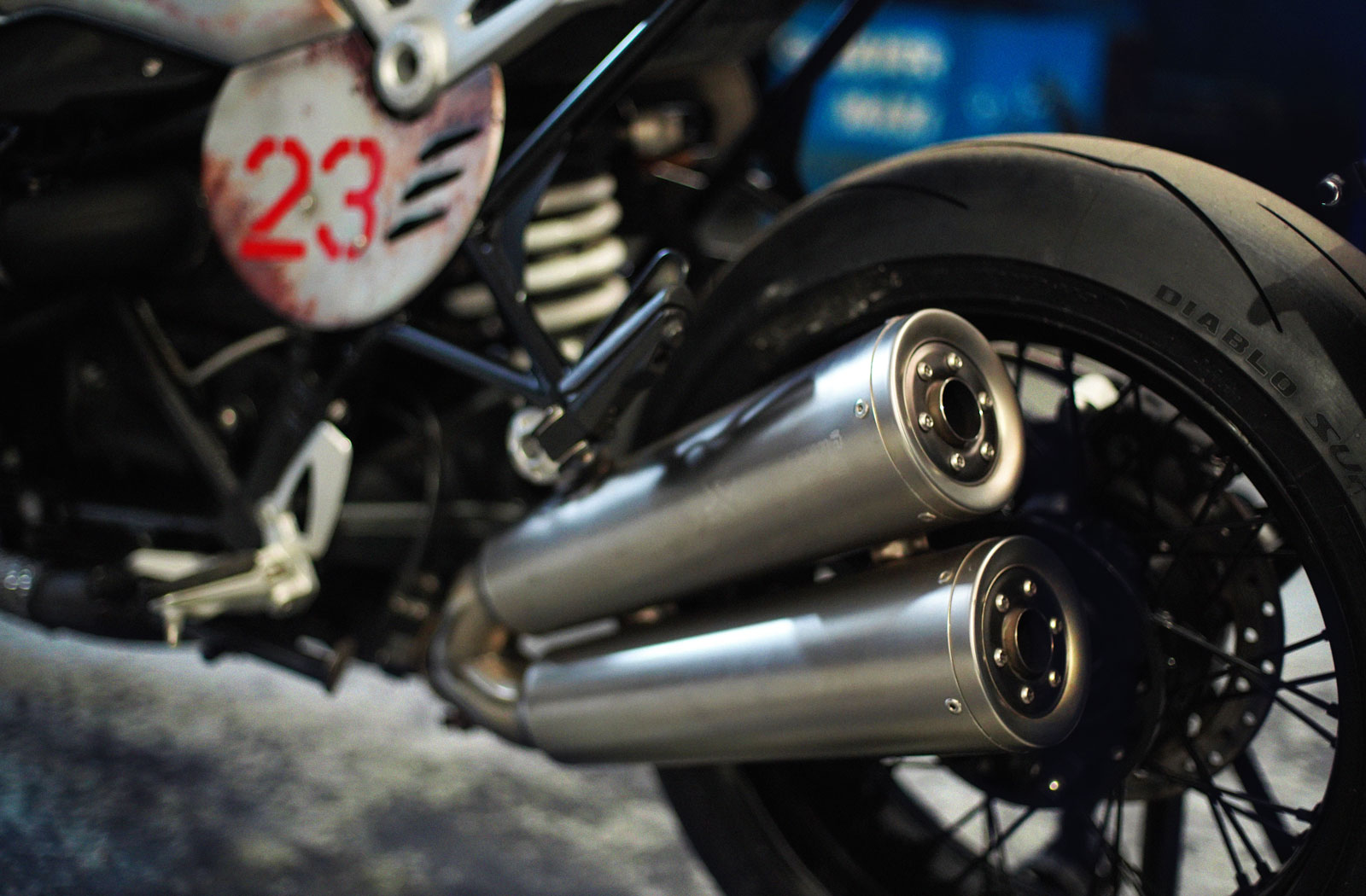 The finishing touch on this modest R Nine T facelift was a revised paint scheme. To put more emphasise on the classic aspect of BMW's modern retro, Bolt created a faux patina for the bodywork. Applied to the fuel tank, front fender and custom race plates, it mimics the look of rust and from afar it's quite convincing. There's no doubt it's a paint scheme that's sure to raise a few eyebrows, but let's be honest, there's no fun in trying to please everyone is there?