Another iconic Italian brand with their own Cafe inspired model. The Moto Guzzi V7 name first appeared in 1967. Clearly, since then a lot has changed. The current V7 range was introduced in 2007 with today's iteration being its third incarnation. The range currently consists of 8 variations of the V7 III including the cafe racer inspired 'V7 III Racer'.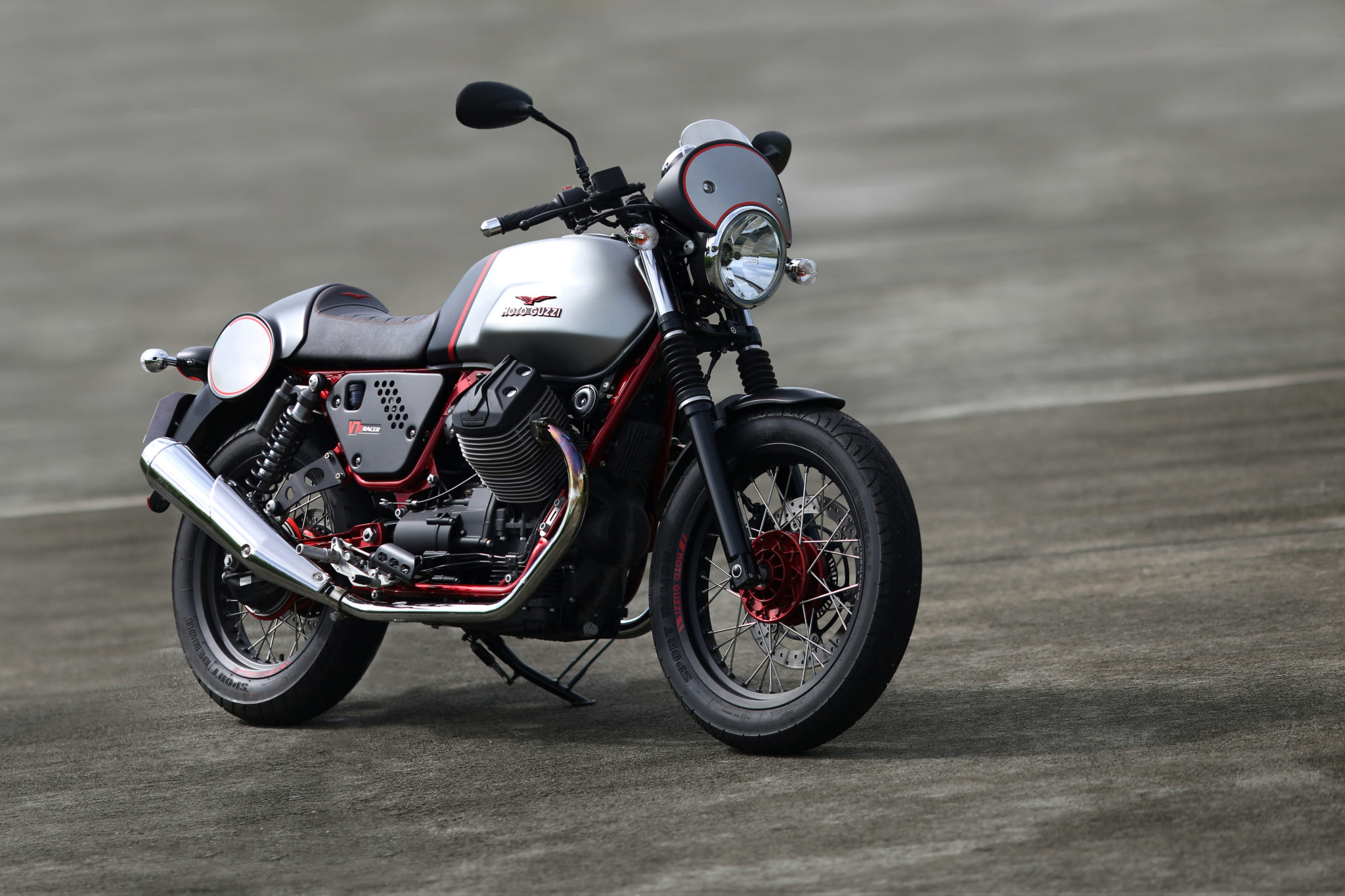 What makes the V7 III Racer stand out from its seven siblings? Well for starters it's a limited edition with only 1000 units. As for performance, the Racer runs higher spec Ohlins shocks, but that's where the differences end. The bikes 744cc 90-degree v-twin is identical to that found in the entire range and produces a modest 52bhp. Unfortunately, the Racer is a little on the heavy side so a common gripe has been that it's a touch underpowered.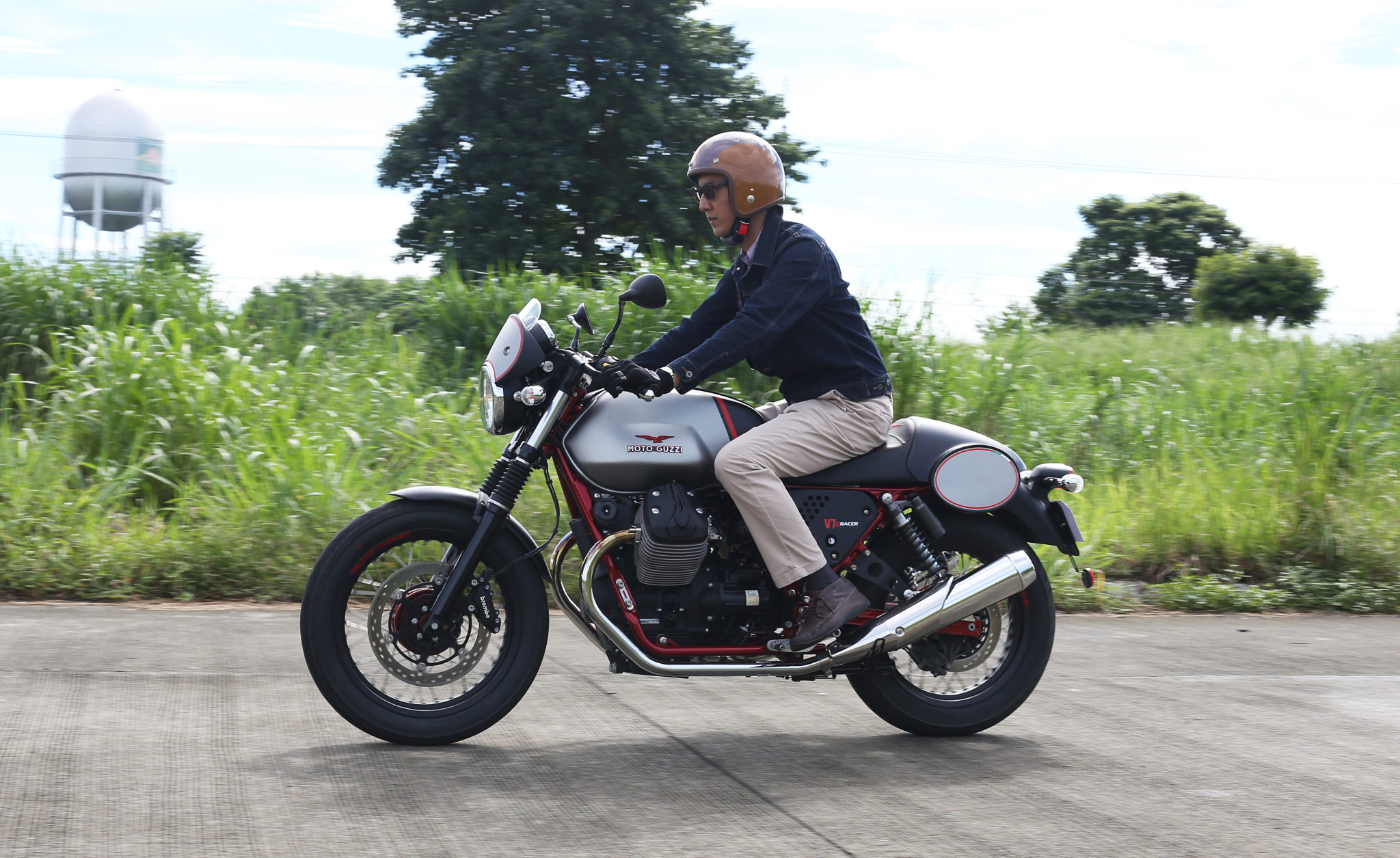 At the end of the day, the Racer is more of a styling exercise than anything else, but boy does it look good. A bold red frame, cafe styled rear end and beautiful matte silver paintwork go together to create one of the best looking bikes in the Guzzi range. The Racer is priced accordingly due to its limited numbers and uprated suspension at $1500 more than the base V7 III.
Photo Source: C! Magazine