Bell Helmets set the benchmark in open-face helmet design with their Custom 500 helmet. The latest addition to the 500 series has seen the brand collaborate with the indisputable home of cafe racer culture, London's Ace Cafe. The Bell Custom 500 Ace Cafe helmet features a classic black and white colourway sporting the Ace Cafe's iconic 59 club logo to create a unique and patriotic tribute to cafe racer culture.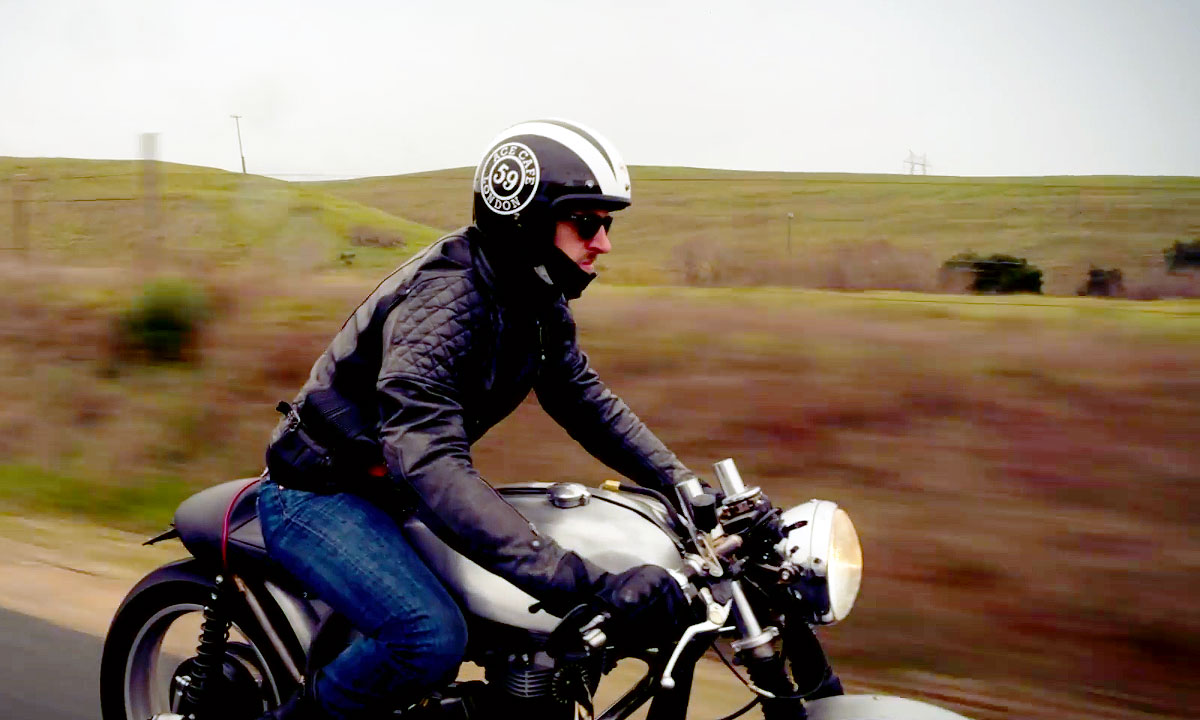 The Bell Custom 500 Ace Cafe helmet has a clean, low sitting profile. Their design does away with the bobblehead look other helmet manufacturers struggle with. The outer shell is made of fibreglass while underneath you'll find a multi-density EPS liner. This translates to a sturdy exterior collision barrier and several internal layers of shock-absorption between your head and anything hard. This is what gives the Bell Custom 500 Ace Cafe Helmet both a DOT and ECE 22.05 safety rating. For added comfort, there is a quilted lining, which fits in well with the vintage theme. The helmet's padded chin strap fastens with a traditional double D-ring closure.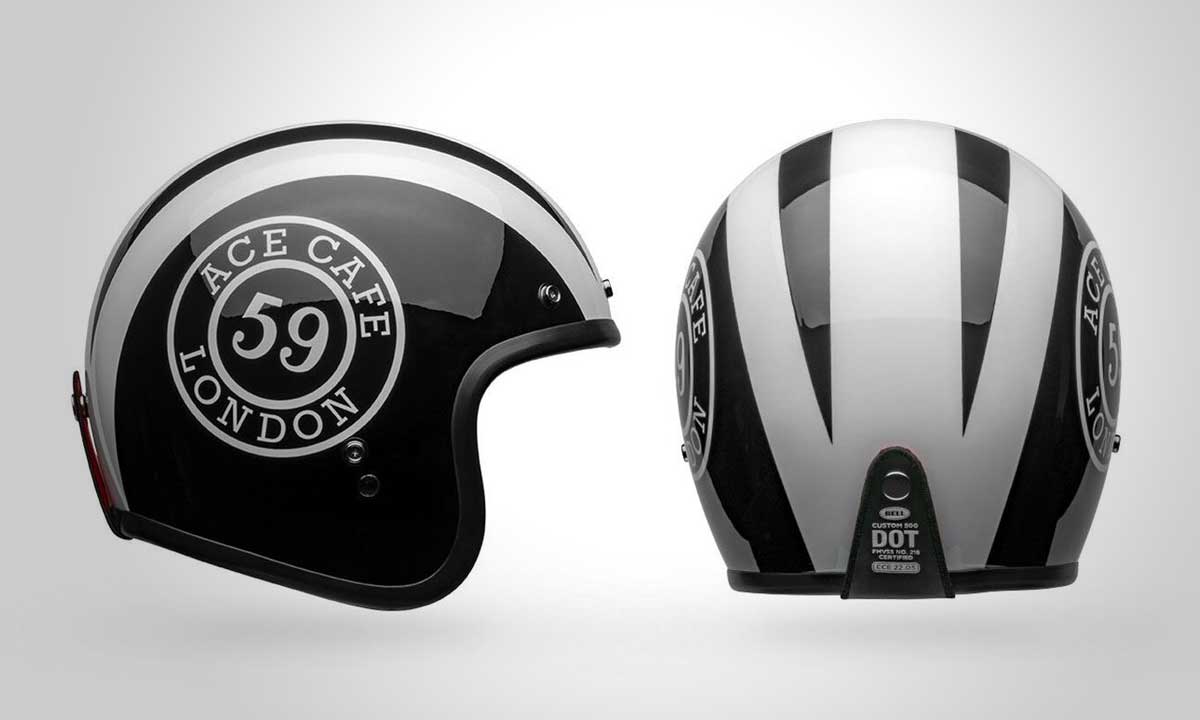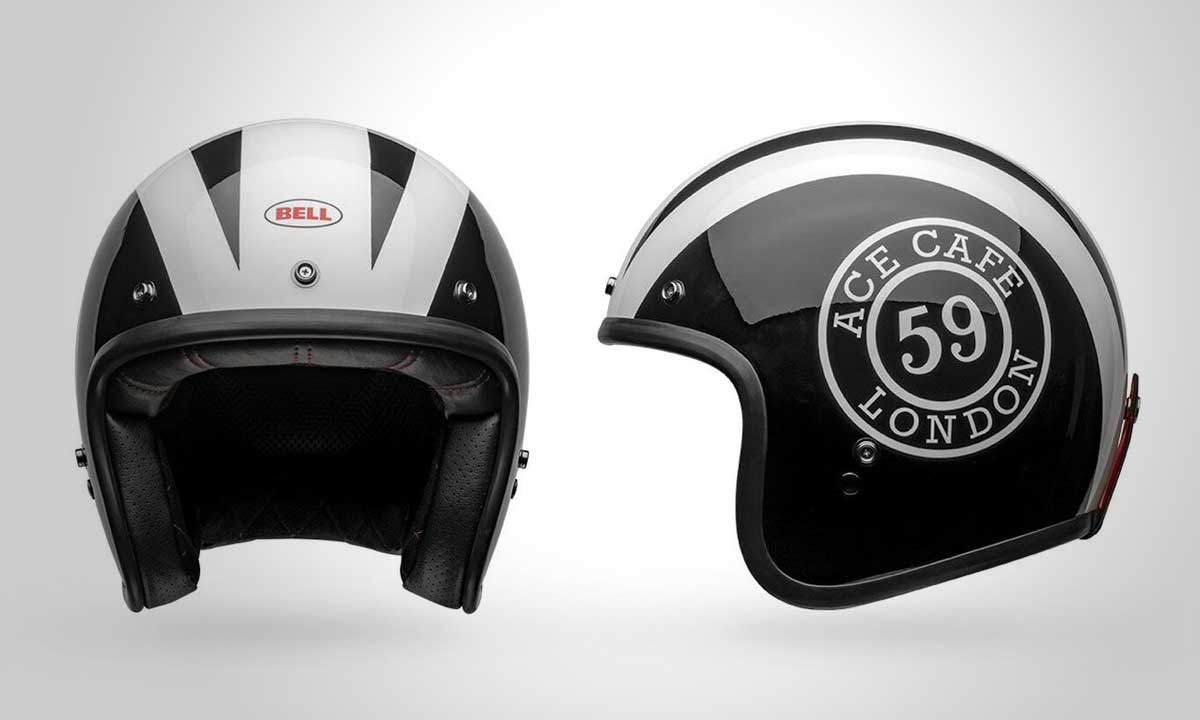 According to Bell this helmet is "the epitome of a classic ¾ helmet". While marketing slogans should always be looked upon dubiously, it's fair to say that the Bell Custom 500 fits the bill pretty well. But with the simple design features added to the Ace Cafe edition, like the white stripes cutting down from the centre and the stylized 'Ace Cafe 59' badges, they're able to make this helmet go from a classic to the perfect addition to any cafe racer riding gear.
There are always going to be new brands and companies hitting the market with sparkling new products, usually with the price tag to match. With the very affordable Bell Custom 500, though, you're getting the best of both worlds. Looking at the Bell Custom 500 Ace Cafe helmet of 2020, you could easily be mistaken for thinking it's the Bell 500, their very first helmet, plucked right out of 1954. And in many ways, it is. This is a classic helmet backed by over half a century of heritage and innovation.