For the US release of David Fincher's The Girl with the Dragon Tattoo, actress Rooney Mara has done away with the MX style motorcycle ridden in the original 2009 Swedish release of the film. Instead her character Lisbeth Sanders the "goth detective" was seen riding an all black, Cafe Racer styled, Honda CB350. As tends to be the case in film, the Girl with the Dragon Tattoo motorcycle was one of 3 bikes created for the production. Fincher employed Justin Kell of LA's Glory Motor Works to complete the task.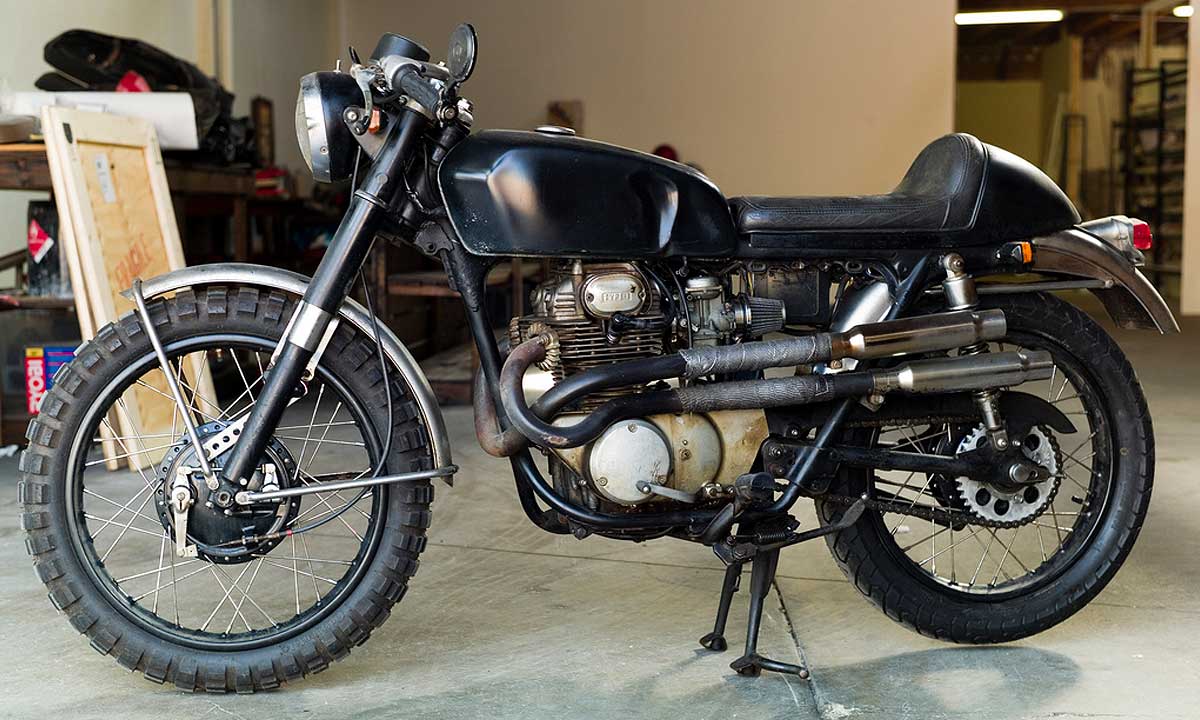 Fincher's brief to Glory Motor Works was to build a motorcycle befitting of the films lead character Lisbeth Salander (Rooney Mara). Salander, a twenty-something computer hacker, had a distinct goth style that had to be reflected in her choice of motorcycle. Kell and his team pitched the idea of acquiring vintage motorcycles they could rebuild and customise for the production. Concept drawings were developed to accompany his ideas and detailed plans on how 30-year-old motorcycles could be made 100% film set reliable.
The Girl with the Dragon Tattoo motorcycle times three
Once Kell and his team were given the green light they had only 30 days to source and rebuild 3 identical motorcycles. They found 3 decent examples of unmolested, low mileage 1960s Honda CB350s and tore them all down for a complete mechanical overhaul. To avoid any issues from outdated 60s electrics modern charging systems were installed. To cope with the constant stopping and starting during filming each Honda's starter motor was also rebuilt and a higher output charging system installed. The entire system was then hooked up to a beefier battery which they housed in a specially designed box beneath the seat. Lighting was another key consideration. To meet Fincher's precise requirements headlights were fitted with HID bulbs.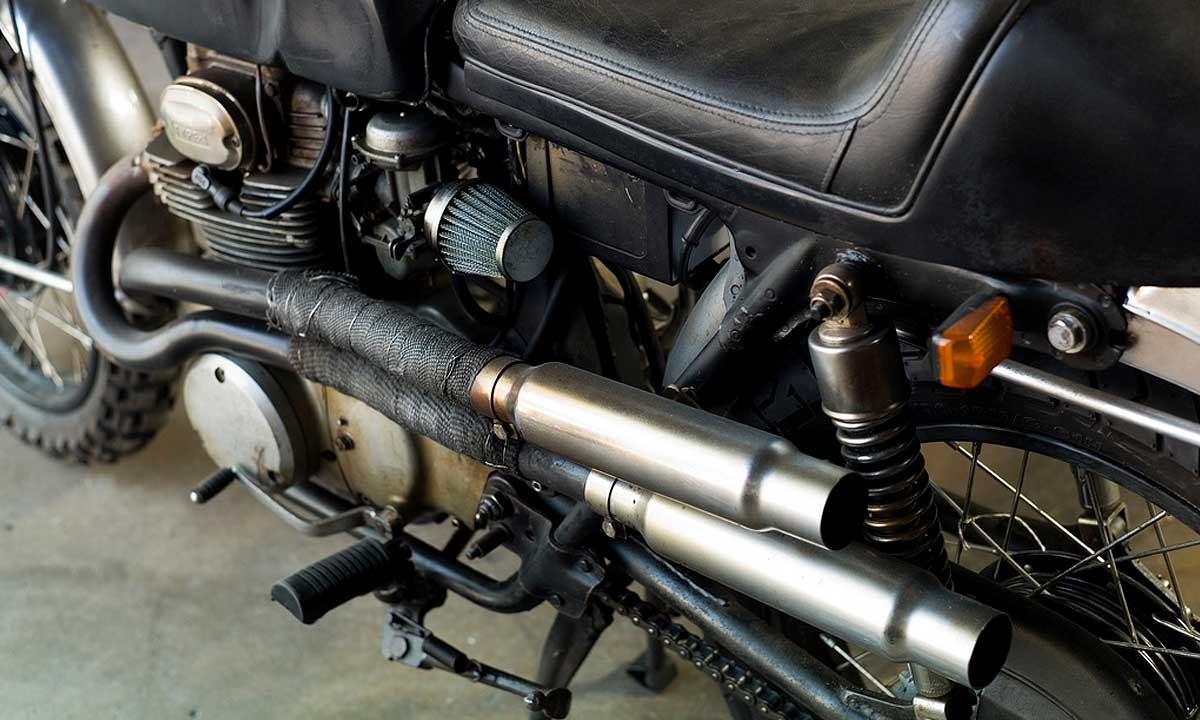 Despite their ratty appearance on screen, each of the Girl with the Dragon Tattoo motorcycles runs like a brand new machine. All 3 bikes received a new wiring harness, clutch, brakes and rebuilt suspension. Kell noted scenes in the script where Lisbeth Salander's riding was described as spirited so it was also important that the bikes performed. So, during each engine rebuild, flywheels were trued, valves reseated and pistons upgraded. Carbs were also rebuilt to suit open filters and the custom twin hi-pipe exhaust systems chosen for the bike.
Smoke and mirrors motorcycle building
Making a freshly rebuilt bike look shabby is an art in itself. Even though the goal was for the bikes to look well-used everything was first prepainted, re-chromed or polished. A cafe racer style tail section was mounted to each bike and clip-on style handlebars installed. Kell saw Rooney Mara's character as a young, rebellious young adult so he styled the bike to suit. Any excess components were stripped away to give the bikes their custom, handbuilt appearance. The paint finish and patina applied to the engine showed the characters lack of concern for physical appearances. The modifications were also made based on what would be affordable and practical for Lisbeth to make. One interesting decision, however, was to rebuild the wheels using thicker stainless spokes to add visual weight to the little CB350. Each f the three bikes had to also appear identical so every scratch, stain and scuff had to be repeated.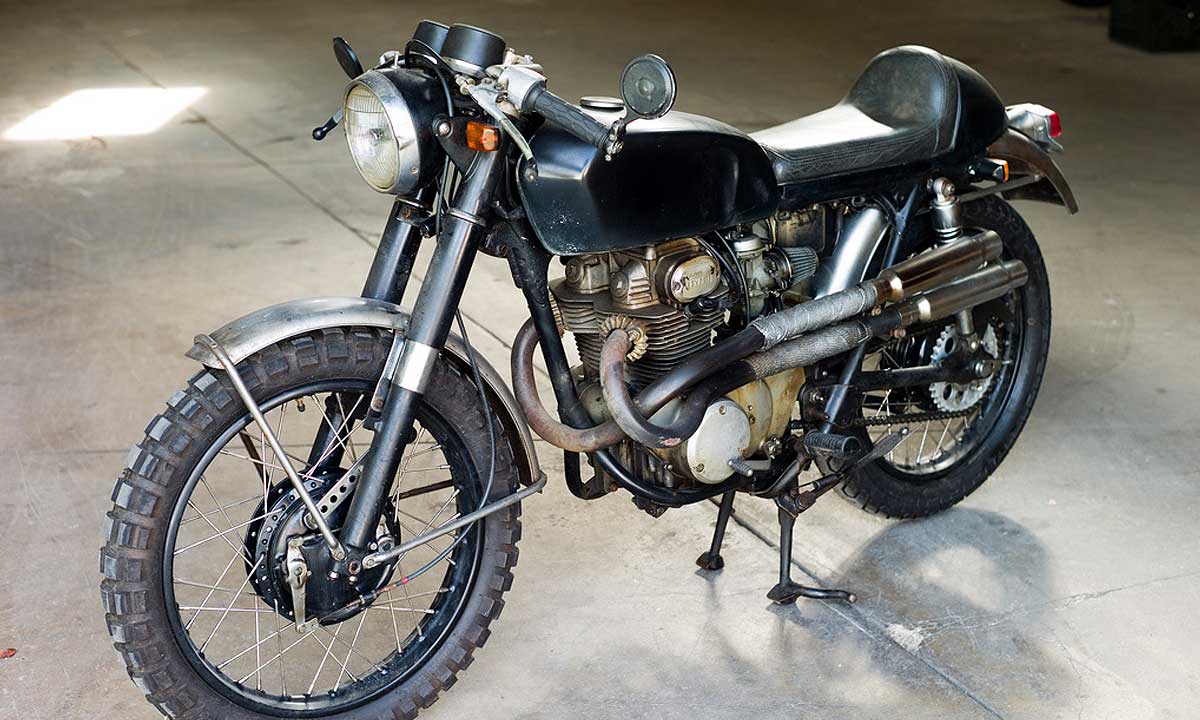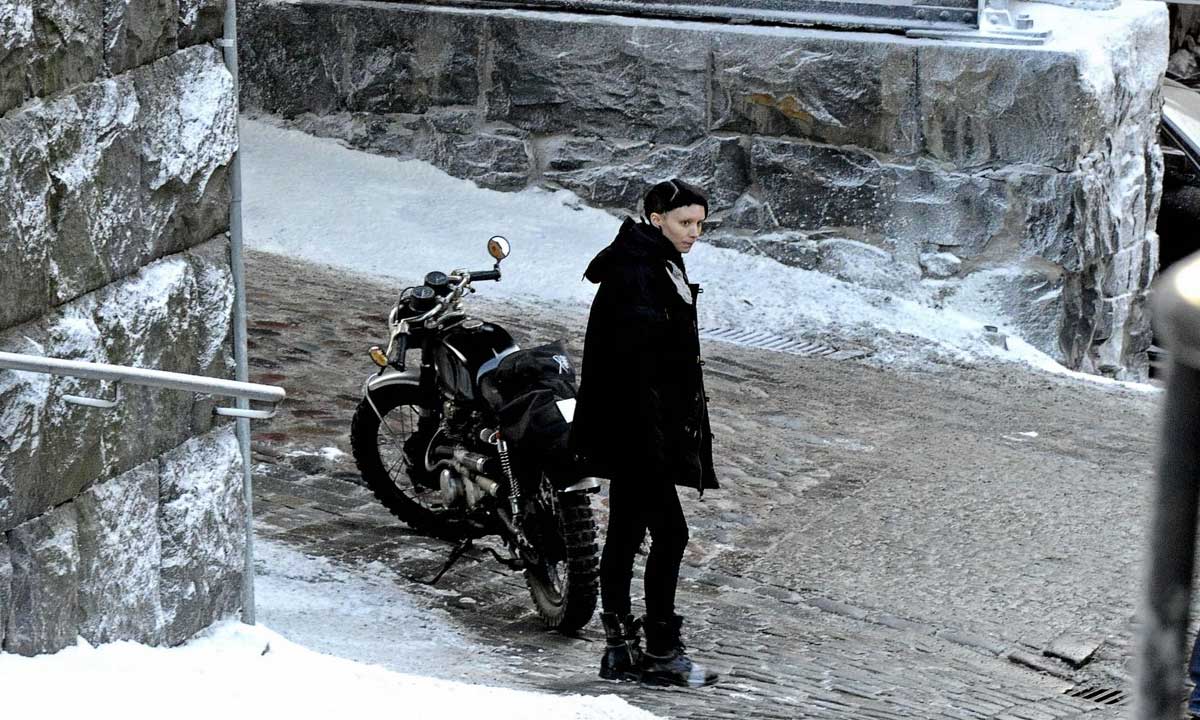 In the trailer above you can see a few shots of Rooney on the CB350. The footage below was shot by a Swedish film crew showing Rooney during her rider training on the Girl with the Dragon Tattoo motorcycle.
The Girl with the Dragon Tattoo motorcycle is yet another cafe racer styled machine to appear in pop culture (check out the Tron Legacy Ducati Sport Classic) showing just how popular the style has become…next thing you know we will be seeing them in perfume ads…oh wait, that's already happened!
The original version of The Girl with the Dragon Tattoo was gritty, confronting and in some scenes quite disturbing and Fincher's remake promises to be just as intense. If you're a fan of a good suspense movie be sure to check it out and keep an eye out for Lisbeth's ratty little Honda CB350.