If you're customising motorcycles in Bavaria it seems only right said motorcycles should be those built by BMW Motorrad. Ralf Eggl lives in the town of Viechtach in the south-east of Bavaria. From his Woidwerk workshop, he prides himself in doing exactly that. Along with specialising in BMW based builds Ralf also has a tendency to do things a little differently and his latest work, a BMW R100/7 cafe racer clearly follows suit.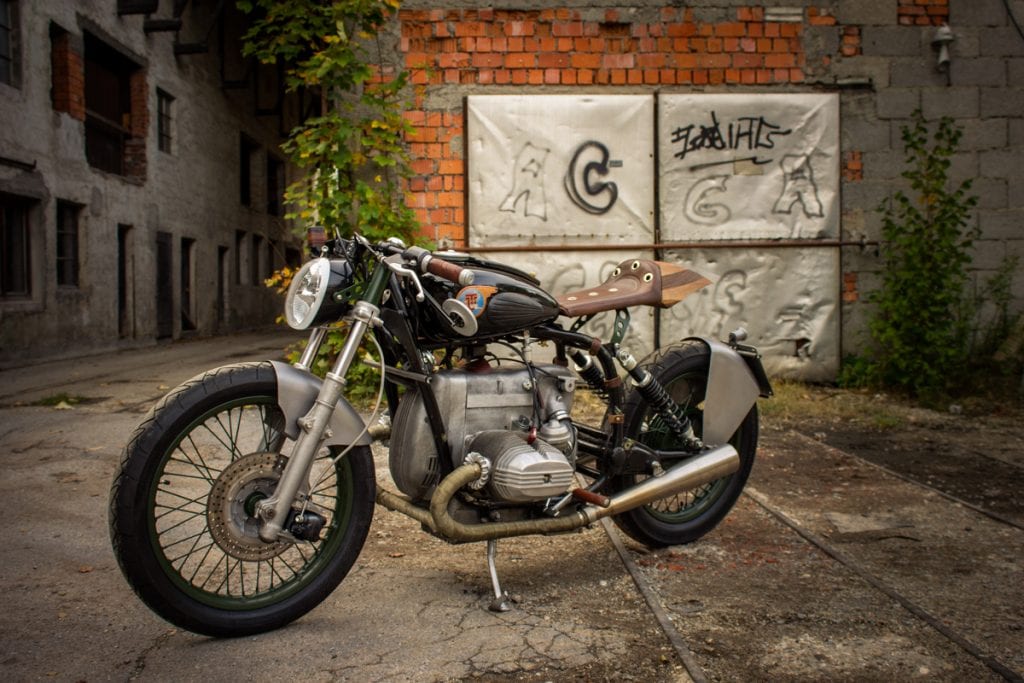 "A customer contacted me two years ago and said he would like a BMW cafe racer," Ralf recalls. During a visit to his workshop, Ralf showed the customer a BMW R100/7 he had just acquired. The bike was stock aside from an RT fairing, installed for long-distance travel. "We decided to start the project with that bike," he says. "The client's requirement was clear. He said I think your work is so great so just do it! All he stipulated was that it was important to have cool wood and leatherwork, as he is a hunter and nature lover." The following morning Ralf put pen to paper and sketched out a design which translated to the bike you see here.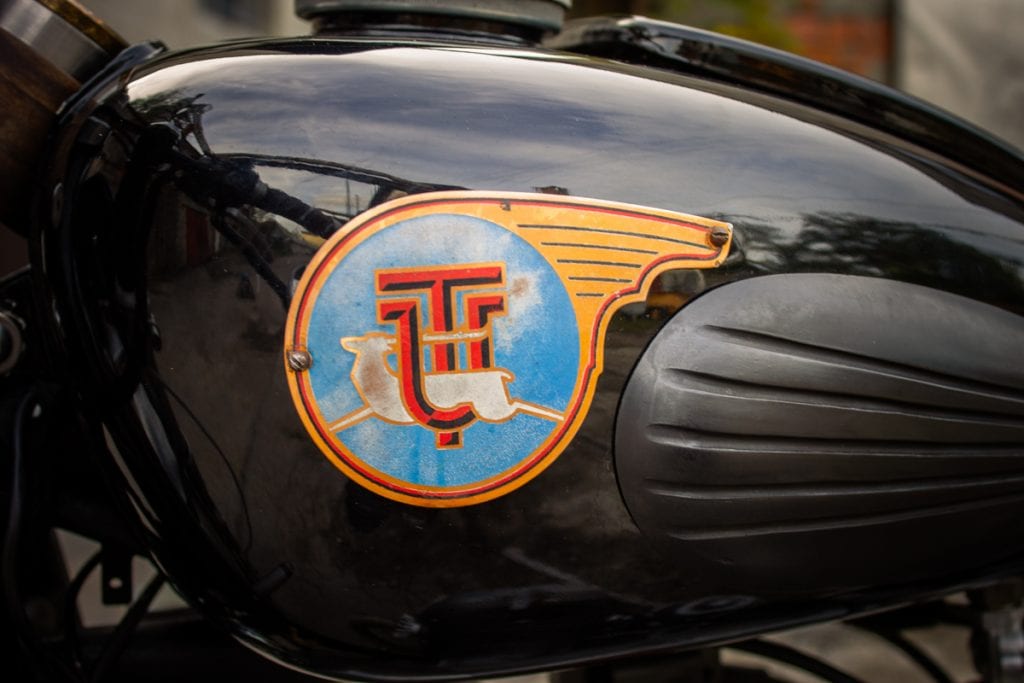 "It was important to me to create a cool mix of the original bike with its patina of long-distance travel with a more modern look." says Ralf. Along with the bikes unique styling, he wanted to give it sleeker proportions so he prompted his client to get his father involved in the search for a new tank. The reason for this was that his father was an avid motorcycle collector with many unique bikes and countless parts in his garage. Ralf's plan worked and they soon had a shortlist of rare and quirky tanks to choose from. They then narrowed the list down to a tank from a UT, which was a brand of German motorcycle manufactured near Stuttgart between 1922 and 1962.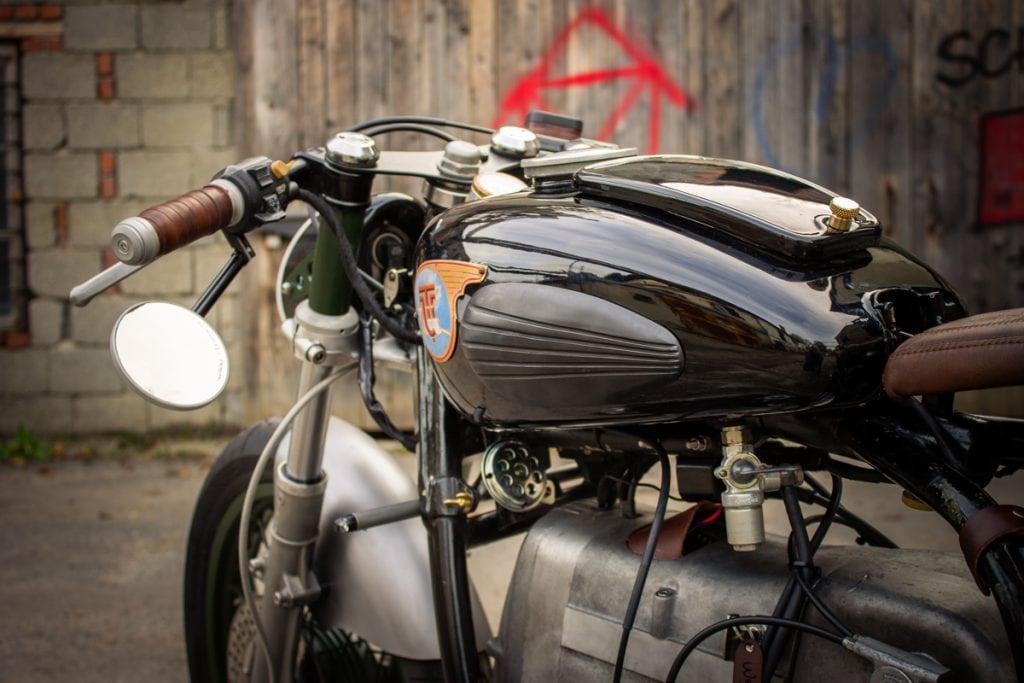 With the new tank sitting level on the frame Ralf then set about piecing together the rest of the bike. The rear end came first and started out as a custom steel subframe on to which he fixed blocks of walnut wood. He then shaped the tail section using a chainsaw and finished it off with a sander.
The bikes modern touches came in the form of a V-Rod style headlight recessed deep between the shortened forks. To improve rear-end handling he swapped out the old Hagons for the latest offering from YSS. The single gauge nestled in front of the tank is a modern upgrade too. The Motogadget MST Vintage speedometer looks right at home sitting in a custom walnut and stainless steel case which Ralf also shaped by hand.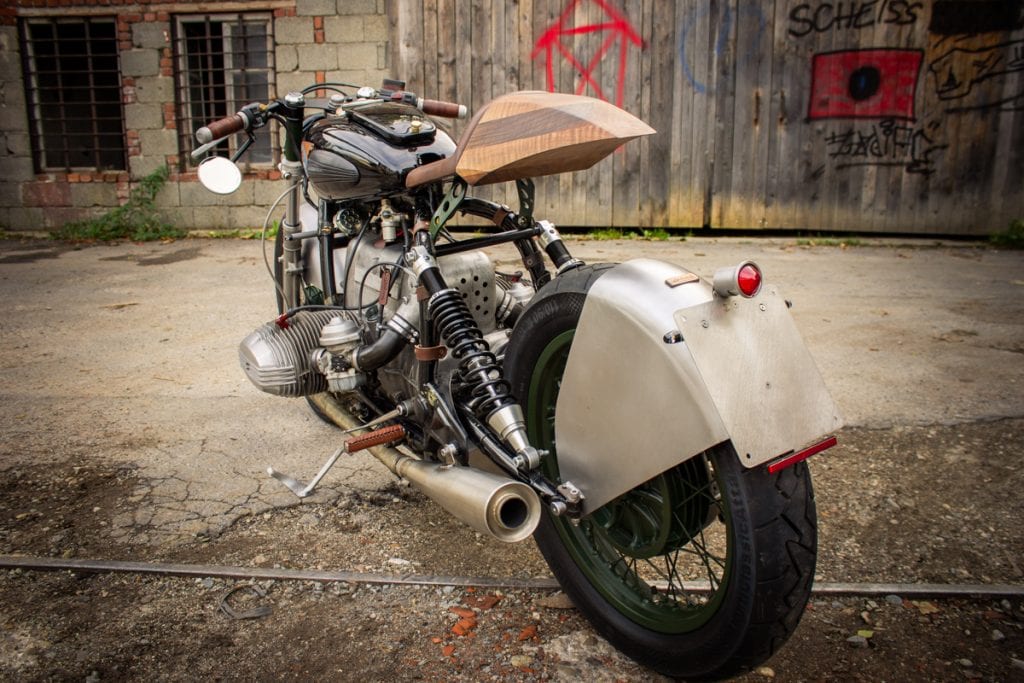 Other handmade elements of this unique build include a set of alloy clip-on handlebars which wear custom leather strap grips. The leather theme was been carried over to the footrest covers, cable ties and the seat which Ralf finished with large, rivet style holes.
To ensure the bike could be legally ridden on the street it had to wear all of the appropriate lighting and a license plate. To tick that box Ralf built a set of custom fenders from aluminium and mounted everything to the rear unit.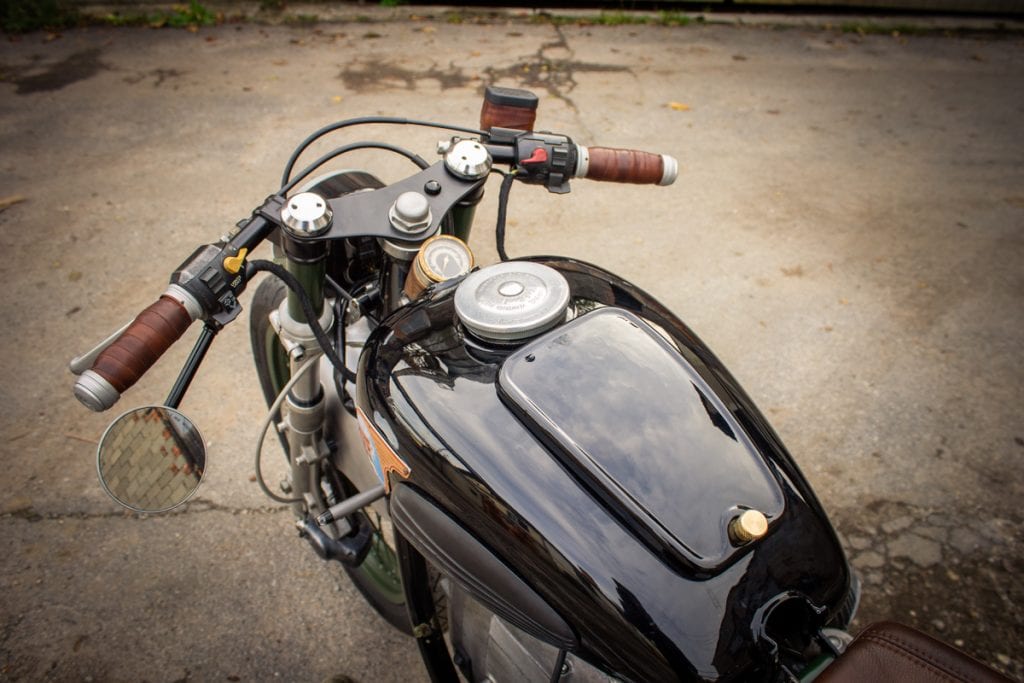 As per the clients request the R100/7 features touches of green paint reminiscent of his hunting gear while the handmade parts remain raw for a purposeful, utilitarian appearance. The engine also retains its original bare finish complete with its hard-earned patina. The UT tank was restored with fresh paint and brass fittings, but the emblems have been left untouched in keeping with the theme.  The finishing touch on this unique BMW cafe racer came in the form of a custom exhaust by a Woidwerk fabricator friend and a lithium battery which sits neatly beneath the gearbox.