Brazillian workshop Retrorides is the result of forty years of hard work by two generations of the Lourenço family. Nestled a couple of hours out of São Paulo in the town of Campinas, Gustavo, Rodrigo and their father José make all sorts of magic out of old motorcycles and cars. And every single one is an example of engineering perfection. None more so than their latest bike, this 1986 BMW K100 cafe racer.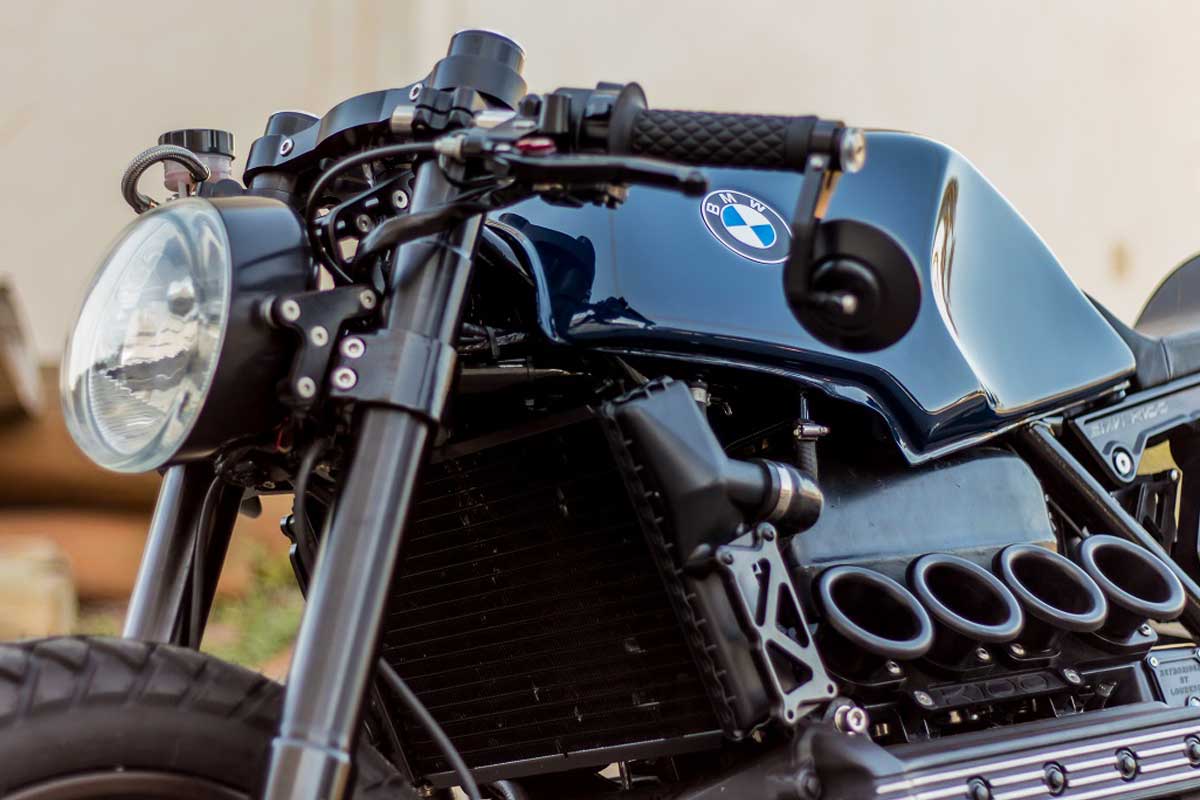 The guys at RetroRides are very familiar with this type of Bavarian. "We've been big fans of the K-series BMW since they were released in the 80's", Gustavo says, "and we've already built many K-series customs". But this one had to be special. It was to be a celebration of the 30th anniversary of BMW Motorrad's release of K100. So any old build wouldn't do.
Not that Retrorides have ever produced a bike even close to being described as 'any old build'. They specialise in motorcycles adorned with hand-built parts that have been precision measured, turned and machined. And somehow they still achieve to exercise restraint, having an impressive way of visually downplaying the work they do. And they really went to town with this BMW K100 cafe racer.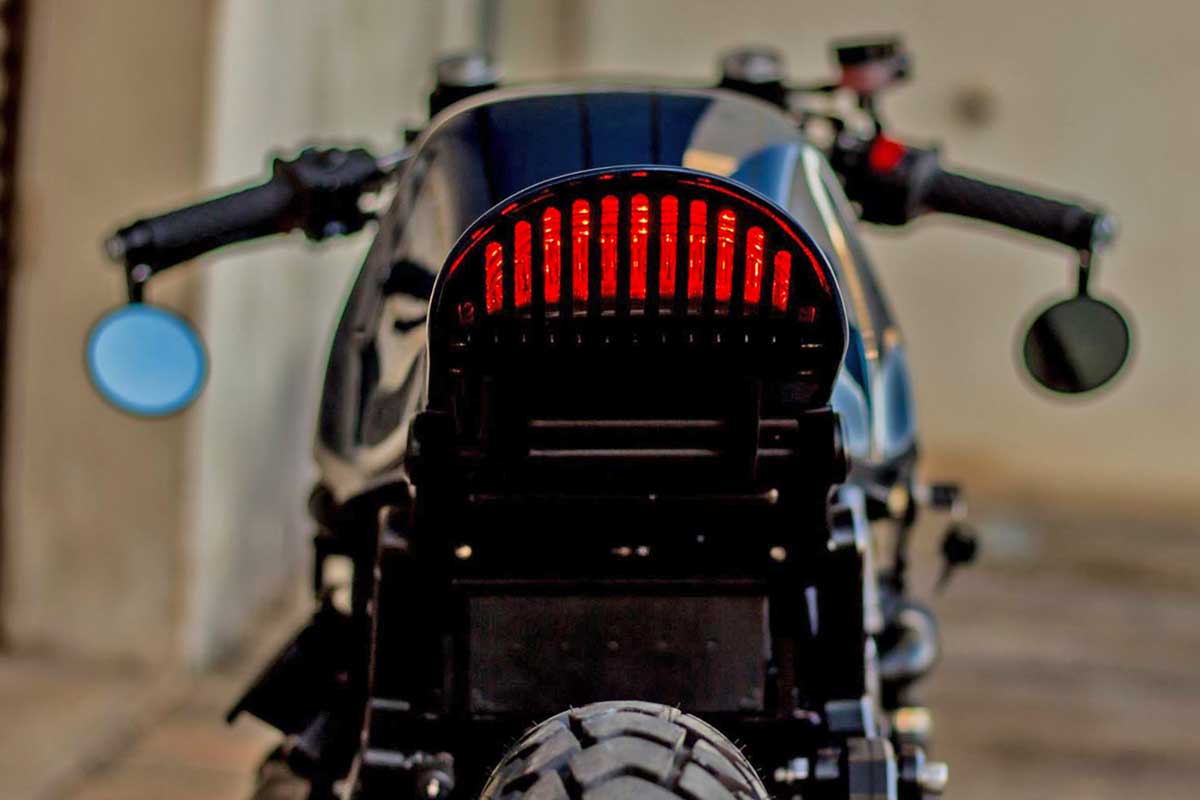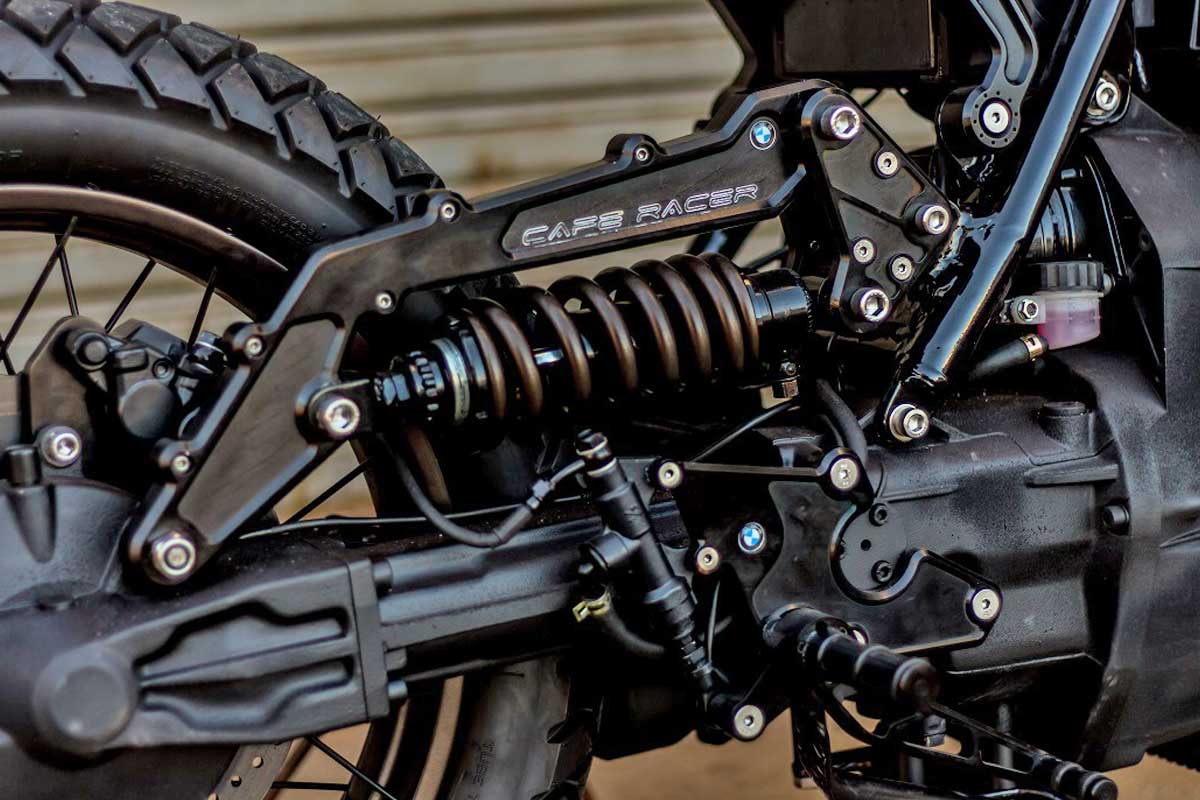 "The biggest problem with building a cafe racer out of a K100 is the stance," Gustavo explains. "So to build one with a clean look you need to cut the frame. With this bike, we decided to manufacture a whole new subframe from billet aluminium". And while that went a long way toward changing the lines of the bike, there was still one major component they wanted to modify.
"The one-sided damper really bothered us," Gustavo recalls, "and we spent a great deal of time trying to sort it out. But after many hours of calculation and testing, we developed an entirely new horizontal type rear suspension that really cleaned up the rear of the bike" It's clear that Gustavo is a modest man with how he skirted over all that hard work, but he does recognise that other people may want to create a similar machine. Retro Rides claim their design works very well. So well that they've included the plans for it in a BMW K100 Cafe Racer ebook you can purchase on the RetroRides website.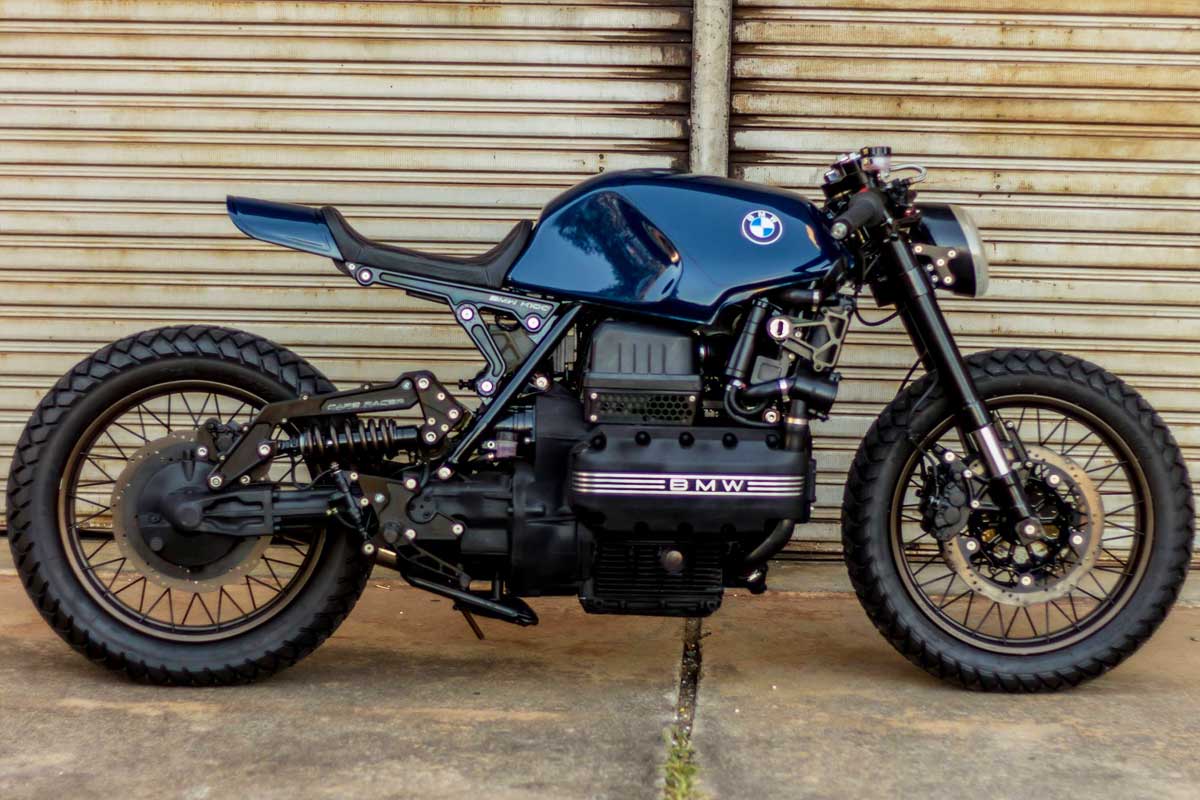 The development of their scratch-built swingarm introduced two positive side effects. Firstly, it pitched more weight over the front end. This made the handling sharper and the bike more agile and easier to ride. To handle the additional weight the front forks were switched to a more capable USD model. Secondly, that's all machined billet aluminium which is undoubtedly light as hell.  But the team at Retrorides were a long way from being done.
Key modifications were made to lighten the bike further. That resulted in a complete rewire with Motogadget goodies, a detabbed fuel tank, a headlight from a Harley Davidson V-Rod and a pair of 18" rims made from a medley of BMW parts.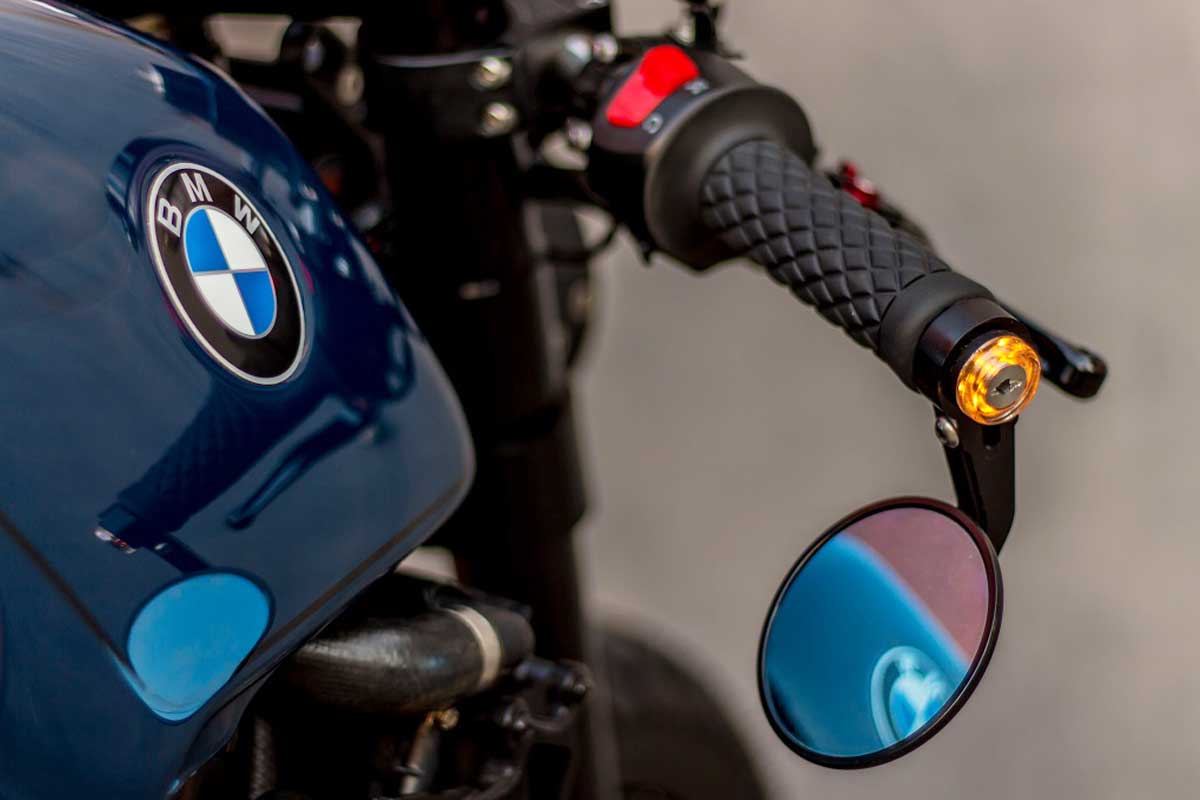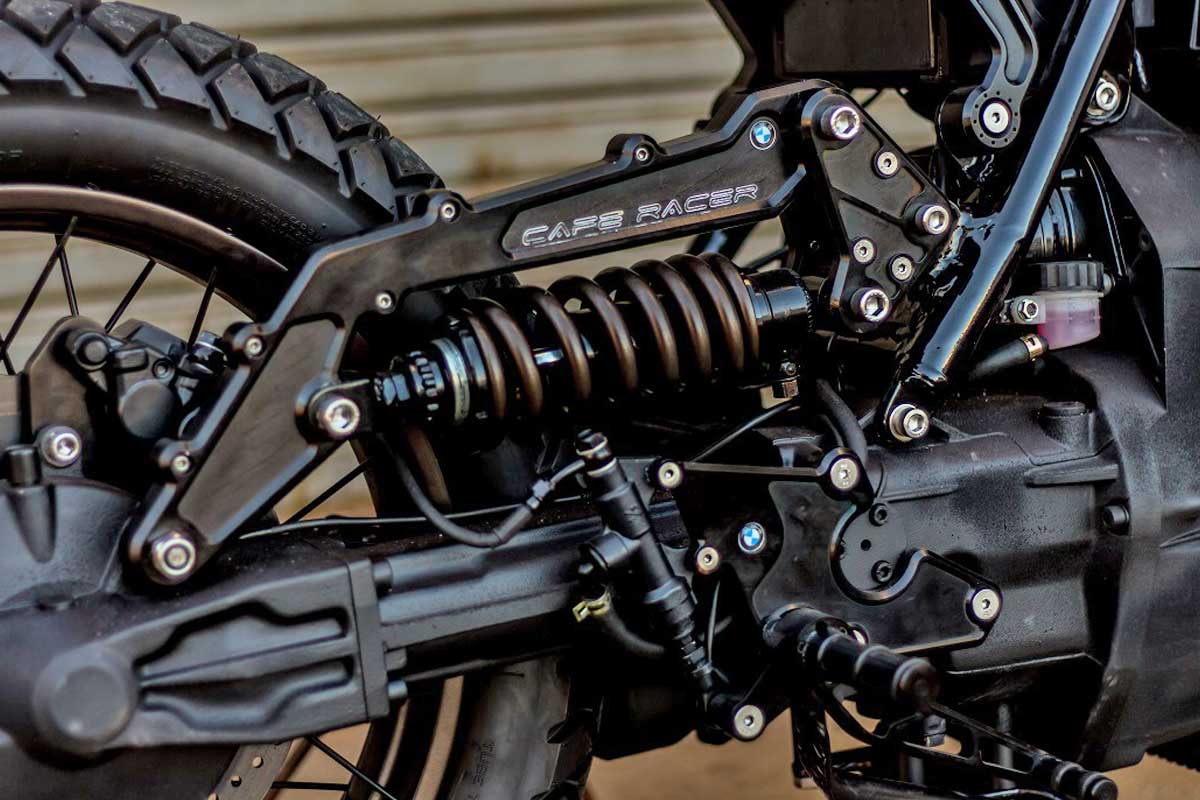 The engine didn't escape unscathed either. A new exhaust system was made from stainless steel, a high-performance air filter was fitted and the ECU was altered to match. Helping the K barrel along is a host of machined aluminium parts. That's the levers, rearsets, ignition mount, mirrors, triple tree, licence plate holder, velocity stacks, headlight mounts… and virtually everything else.
We've seen a fair few BMW K100 cafe racers on these pages, but few can compete with RetroRides' modern take on the old warhorse. All decked out in the livery of Brazillian triple world champion Nelson Piquet, the bike has more presence, handling and performance than the original fat-bellied cruiser could have ever dreamed.
Story by Marlon Slack